When procurement professionals lead internal discussions about the ROI of managing risk in the supply chain, the focus is often on the 'R', or the return to the organization. Executives and operational leaders are most interested in hearing about the potential for reduced operational downtime, safeguarded brand or corporate reputation scores, and maximizing early warning time before a risk materializes. Their focus in such discussions is on validating that the supply chain is in capable hands.
For procurement, who must take the guidelines and priorities of such sessions and execute them, the focus is quite different. Conference room sessions do little to help procurement make tangible progress towards a more secure, better-tracked supply chain. This is especially true for companies for whom supply chain risk management is a less mature discipline.
The individuals tasked with improving risk monitoring and preparedness often have little experience to fall back on. They do their best to build knowledge by reading best practice documentation and case studies based on the successes of other companies. Unfortunately, the differences between their own status and spotlighted success stories may be paralyzing. On the bright side, these companies have the greatest opportunity for growth and improvement if they can just focus their energy on a few areas of investment.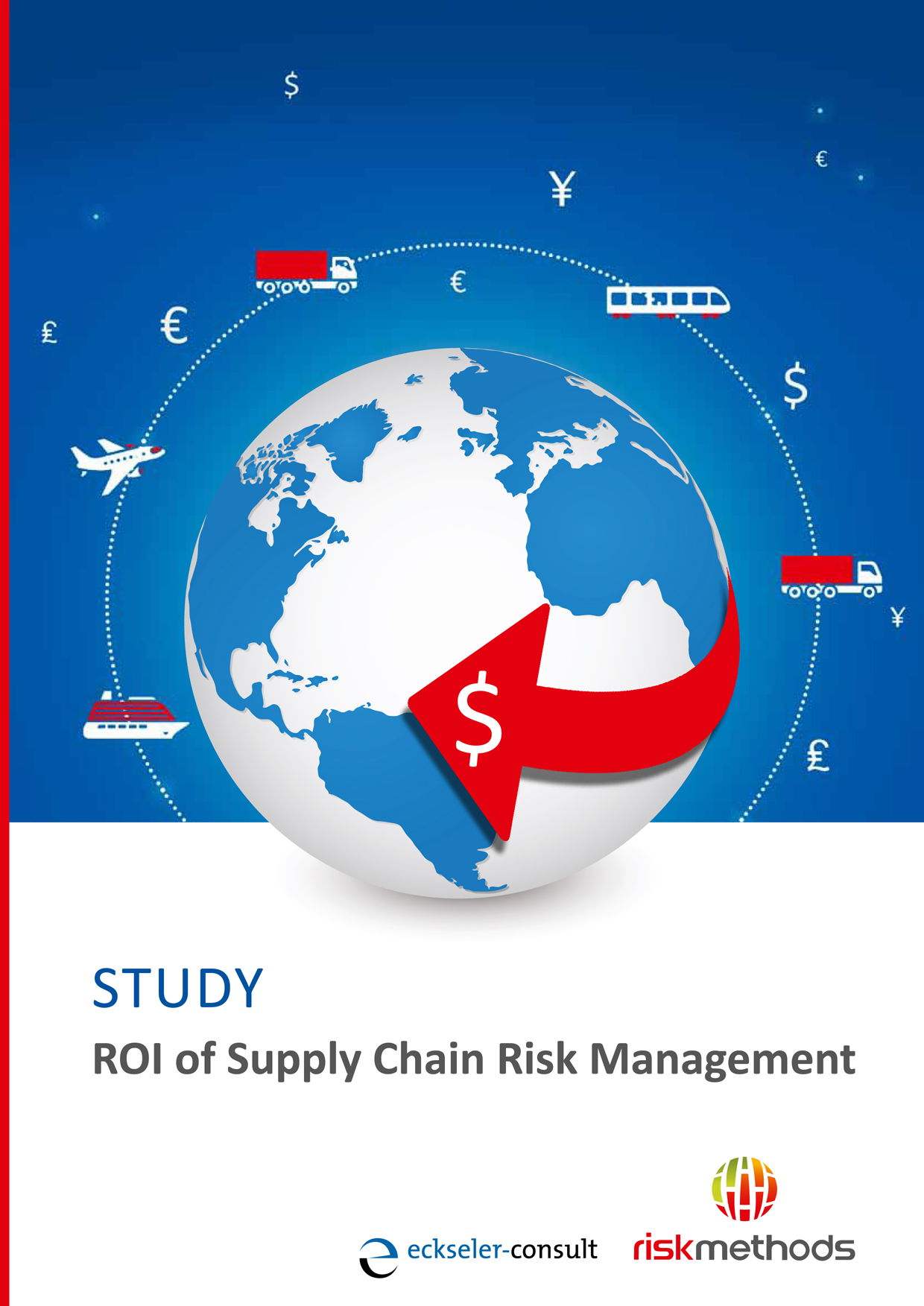 Which brings us to the 'I' in the ROI discussion. Unlike other areas of corporate investment, you can't just buy a risk-resilient supply chain. There are multiple categories of investment that procurement must be prepared to make in addition to the implementation of a leading solution.
In 2014, riskmethods, a cloud-based supply chain risk management solution provider, conducted a survey to investigate the ROI for supply chain risk management technology including savings as a result of process efficiency and avoidance or reduction of crisis costs. Understanding just how complex real-world supply chains can be, they also studied risk n-tiers into the supply chain.
riskmethods' findings, which can be reviewed in their entirety here, reveal three considerations that all practitioners should include in their risk management plans:
1. Automation
According to the study-based whitepaper, "One of the world's largest industrial groups estimates the work effort saved for information research compared with a solution that automates the provision and analysis of information to be 4.35h per month (this corresponds to 1h per week) per commodity manager/lead buyer and logistics manager." Although one hour per week does not seem like a motivating trade off for putting a solution in place, consider that the timing of risk events is both sensitive and unpredictable. It is impossible for procurement to know which hour per week will be the most critical for gathering supply chain risk related information. A solution, on the other hand, runs constantly and does not bristle at the idea of a task that is often seen as tactical. It also relieves managers of the worry that information gathering is actually taking place as anticipated.
2. Opportunity
In order to be executed successfully, supply chain risk management needs to be a top priority, sometimes to the detriment or delay of other initiatives. Fortunately, investments in process and governance often have a positive impact on other areas that are in need of development. For instance, avoiding supplier disruptions allows procurement to make a contribution to the top line by insuring revenue projections are met. Effective risk planning also protects the company's bottom line by defending profit margins against unpredictable or rigid supply chains.
3. Visibility
In many organizations, the greatest benefit of work to identify and reduce risk in the supply chain is simply knowing where the risk resides and what is causing it. Is risk supplier or geography specific? Is there more risk in one product line or as a result of requirements for a material or output from one supplier? Some risks are entirely external, beyond the control of procurement and the organization's leadership. Other risks are the result of business decisions made by members of the company, and unintentionally elevate risk levels by constraining choice or increasing dependency on one link in the supply chain, whether it is at the top of the chain or embedded in a lower tier.
The best approach when it comes to improving supply chain risk management is to baseline and benchmark. Start with the top 100, 500, or 1,000 suppliers and look for areas of obvious risk. Then dig deeper, looking at the second tier and so on. Excellent examples of supply chain risk management started from modest beginnings, but had the vision, drive, and focus to keep moving forward one step at a time until the effort became something they could share as an example of their leadership.
To learn more about supply chain risk management:
-        Download ROI of Supply Chain Risk Management whitepaper 
-        Use the riskmethods ROI calculator 
-        Follow riskmethods on Twitter @riskmethods1
-        Contact riskmethods directly: This email address is being protected from spambots. You need JavaScript enabled to view it.
About riskmethods
riskmethods GmbH is headquartered at Munich, and offers a SaaS, cloud-based supply chain risk management solution. The company focuses primarily on SMEs and large businesses in all sectors and that purchase on an international basis.
The two executive partners Rolf Zimmer and Heiko Schwarz are responsible for company management, and together have over 25 years' experience in strategic purchasing. This has allowed comprehensive expert knowledge to flow into the "Supply Risk Network" solution. Customers benefit from optimal know-how transfer, unique process visualization of their supply chains, the combination of supplier and location risks and the constant optimization and refinement of the database. At the same time, the tightly coupled and sustainable exchange of information with customers in the SME space and worldwide industry champions guarantee the technological market leadership. Simply professional: supply chain risk management made in Germany.