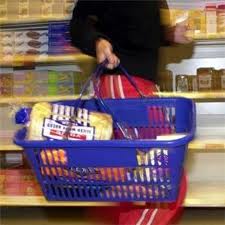 The Buyers Meeting Point management team has a solid background in retail procurement – and if there is one thing you learn very quickly in retail it is how to do more with less. The quote alluded to in the title of this article is attributed to oil industrialist J. Paul Getty (1882-1976), and most successful retail companies live by his philosophy: "If you look after the pennies, the dollars will look after themselves."
The message is clear and simple – be efficient with every penny in and every penny out, and those tiny values quickly accumulate into a sizable amount. Profit margins in retail are small, razor thin depending on what sector of retail you are looking at. "Specialty retailers and general merchandisers -- department stores -- were the most profitable sector of the retail economy in 2009, according to "Fortune" magazine, with a 3.2 percent average profit margin. Food and drug stores operated on a 1.5 percent margin. That year, automotive retailers posted losses, with a -7.9 percent profit margin, although the previous year, they operated on an average margin of 1.1 percent."1

Retailers typically hold the spot at the end of the supply chain. They sell their products and services in small quantities to end users as per their requirements and needs. "Efficiently sourcing back-office functions has long been a focus of retailers and consumer products manufacturers (retail and consumer companies), primarily with an eye on reducing costs. However, given the multitude of challenges facing retail and consumer companies today—such as increasing globalization, growing pressures on margins, and diminishing customer loyalty—these companies have an opportunity to use sourcing much more strategically as an enabler to achieving their key business objectives."2

Being in retail procurement means negotiating to survive, and keeping costs down to make a profit rather than to maximize profit. While challenges are constant, there are also advantages. Historically, retail spend is highly fragmented – particularly concerning goods and services used at store locations. With some effort, you can centralize spend on janitors, pest control technicians, window washers, etc. under one contract for better service and lower costs. The other advantage in retail procurement is volume. Sourcing meat slicers? Chances are you will end up buying thousands of them. That goes a long way towards achieving an economy of scale.

On March 8th, IASTA, a trusted advisor of strategic eSourcing and spend management solutions, is running a webinar to showcase their deep retail industry expertise. While it is easy to advocate anyone in a retail environment attend the webinar, the value is just as real for other verticals – anyone experiencing budget and resource crunches. "Sourcing teams in all industries - but maybe none more so than Retail - are being asked to do more with less every day. They must hit aggressive cost-savings targets, supplier metrics and ROI figures oftentimes with limited resources, headcount and internal influence within the organization at large. It is in these situations that a trusted software partner - and more importantly, perhaps, services partner - who is experienced in your vertical should shoulder the tactical burden on the sourcing team to free its members to focus on the strategic objectives that will allow the team to reach its aggressive goals" said Sean Delaney, IASTA's Vice President of Global Sales.
If you are learning about procurement strategy from a company that dreams of 2-4% margins, there is a good chance they have figured out a thing or two about getting rid of costs without sacrificing quality. The customer facing nature of all retail spend categories, even indirect spend, means that there is no tolerance for reduced quality. For instance, plastic bags that rip at the register result in more bags being used as well as damaged product that has to be replaced. In both cases, costs increase and customer satisfaction decreases.
The competitive retail landscape has been well documented in the news recently. JC Penney and Sears are fighting to keep their 'same store sales' flat. Same store sales – or 'like to like' sales, is a metric used in retail to compare sales figures year over year by eliminating locations that open or close from annual comparisons. JC Penney's sales at stores over a year were down by 1.8% in Q4 2011, and Sears' situation is even worse, with a 4.1% decrease in same store sales in the same quarter.3

To make a precarious situation worse, pressure from online retailers like Amazon and consumers with easy access to pricing data on their smart phones are forcing traditional 'brick and mortar' retailers to keep costs down so they can remain price competitive while preserving margins. "Consumers turned to online shopping in droves this year [2011], spending a whopping $37.2 billion during November and December of 2011 alone, representing a 15 percent increase in spending over the same time period in 2010, according to digital research company comScore."4

Strategically reducing the cost of Goods for Resale and Goods Not for Resale has long been the accepted way of doing business in retail, and any opportunity for other verticals to learn from their experience – and the experience of the teams supporting them, like IASTA's professional services team, are well worth taking.
For more information about IASTA, please visit www.iasta.com or e-mail This email address is being protected from spambots. You need JavaScript enabled to view it.. You can also follow IASTA on Twitter @iasta or join the IASTA Alliance Group on LinkedIn for industry discussions, news, connections opportunities and more.
Webinar Details
The Journey to Retail Sourcing Excellence: How to Become Best in Class with IASTA (March 8, 9:15 am Eastern)

In the current Retail environment, many companies are experiencing increased pressure to cut costs. Budgets are being slashed, leaving procurement teams with limited resources at their disposal. Sourcing groups are stepping up to the plate by automating their strategic sourcing processes, managing supplier risks, improving supplier performance, and identifying cost savings from both GNFR [Goods Not for Resale or Indirect Spend] and GFR [Goods for Resale or Direct Spend] categories. OfficeMax, VF Corporation, Nordstrom, and Michaels have partnered with IASTA to overcome these challenges and transform into best-in-class sourcing organizations. Procurement groups such as Michael Van Kuelen's at VF Corporation, have used Iasta's solutions to prove that procurement can be a strategic partner, not just an operational partner.

During this Webinar, you'll discover how you can become a purchasing hero by maximizing IASTA's deep Retail industry expertise. You'll also see a brief demo of IASTA's Retail templates & sourcing solutions, which helps companies like yours overcome debilitating resource issues and become best-in-class.
Click here to register for the Webinar, "The Journey to Retail Sourcing Excellence: How to Become Best in Class with IASTA"
Speakers:
Sean Delaney*, Vice President of Global Sales, IASTA

Marie Bauer, Director of Sourcing Operations, IASTA

Josh Dials, Manager - Sales Support, IASTA


Dean Laurent, Purchasing Manager - Sustainable Energy Management, Arcadia Group
* 2012 Supply & Demand Chain Executive Pro to Know
Founded in 2000, IASTA is a team of dedicated sourcing and spend management experts focused on delivering the greatest value through a strategic partnership. IASTA provides guidance and a customized execution plan that dramatically improves visibility, acts as a catalyst for change, mitigates risk and delivers significant results for resource constrained clients. By utilizing IASTA's deep industry expertise and evolutionary procurement solutions, our clients can create a path for success and encourage cross-functional collaboration to achieve their goals. Tailored to meet our clients' unique and evolving business needs, both IASTA SmartSource and IASTA SmartAnalytics help teams discover new opportunities by combining spend data with deep sourcing experience to refine costs and mitigate risks in the supply chain. In order to improve sourcing intelligence and track adoption, clients use IASTA Executive Analytics Suite. In addition, IASTA offers both training and augmented services, allowing teams to offload and amplify their efforts to make a greater impact with their company. For larger Procurement Transformation engagements, clients working with the IASTA Consulting Group often realize an ROI of 15:1 or greater. For more information about IASTA, please visit www.iasta.com or email This email address is being protected from spambots. You need JavaScript enabled to view it..
References:
1 "What is a Good Retail Profit Margin?" by Wilhelm Schnotz, Demand Media. Chron.com

2 "How retail and consumer companies can use strategic sourcing to achieve business objectives." PriceWaterhouseCoopers' Connected thinking series, 2007
3 "JC Penney wobbles as it steps into new era" Barney Jopson, Financial Times (New York), 25 February 2012
4 "Target tries to fight off online retailers" Marisa Taylor, MSNBC.com, 24 January 2012