The old adage is "Learn from the mistakes of others. You can't live long enough to make them all yourself". This was a quote from Eleanor Roosevelt. How true that is but many of us want to do it ourselves anyway! I know I have had the opportunity to lead several spend analysis initiatives including finding the right provider. We made a selection and it turned out we had not asked all the right questions.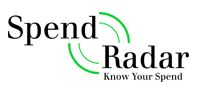 Spend Radar has provided some excellent points to consider when working through that process. This latest post added a few more in their Spend Zen blog.
How long does it take to do a refresh of our data base?
Can your system handle double-byte characters?
Have a look and then let us know if you have any additional insight you would like to share so others can learn from you.