Today's eSourcing wiki article, The Quest for Purchasing Fire, discusses the process and obstacles for getting buy-in from C-level executives as well as the stakeholders that will utilize an esourcing or eprocurement solution.
I have been the project lead on several software implementations and most of them have been difficult technically but the most challenging area was the change management for the end-user and the selling of the benefits. Pointing out the WIIFM (what's in it for me) definitely made a positive difference in moving the transition forward.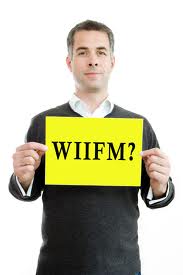 The key for any project was to get the stakeholders involved right up front and keep them in the loop on the progress, obstacles and being part of the solution. Putting some of them on a task force or implementation team allowed for that ownership which was critical. 
One point that was brought home in the eSourcing Wiki this week is that the selling does not stop throughout or even post-implementation. It takes time to adopt the solution so keep up the communication continually, pointing out the benefits, have an elevator speech ready!!
I wonder what The Sales Guy would say for internal selling. Much of his wonderful wisdom has been about external selling but this can be just as challenging!!
Does anyone have any information that would be helpful or experience to share?