This week's featured webinar was presented by Supply and Demand Chain Executive. The approach that was emphasized in this webinar got back to old-fashioned data quality. Having a solid dataset to work from is the first line of defense against risk – or at least against missing and mis-information.
Joining Supply & Demand Chain Exec was Jon Bovit, VP of Enterprise Solutions and Chief Marketing Officer for CVM Solutions, a provider of supplier management solutions that enable clients to achieve operational excellence, drive cost savings and mitigate supplier risk.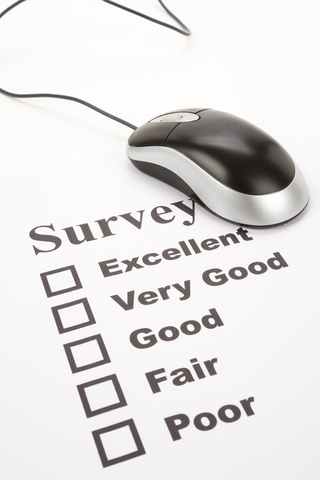 Where do I begin?
Knowing where to start when you have a large supplier dataset is a considerable challenge. CVM Solutions recommends starting with the vendor master and putting it through a data enrichment process.
Data enrichment means different things depending on the solution provider you are working with. At the most basic level, it should include establishing the correct parentage (IBM and Lotus should roll up together) and consolidating listings (IBM and I.B.M. are the same company). You may also be able to get additional information through enrichment, such as diversity information, category details (especially if you have the supplier location for each purchase), and contact details.
The question you want to be able to answer positively is, "Have I done everything I can to understand my suppliers? Do I have basic contact information, accurate parentage, and an audit history of supplier communications.
Others have faced the 'Beast' and lived to tell the tale

To establish the fact that you are not alone, here are a couple of statistics shared in the webinar:
7% of supplier records are duplicates
20% of companies affected by supplier or procurement fraud
If you are interested in more about fraud, you can register and download the Fall 2011 Kroll fraud report – Kroll is the parent company of CVM Solution.
In another example, a Proctor & Gamble case study shared by CVM, they had +400K suppliers in over 60 countries, which easily led to an unclear picture of their supply base. Through data enrichment, they discovered that 50% of the spend was not rolling up correctly.
Our data is enriched - what's next?

Once enrichment is complete, a common next step is supplier segmentation. This allows you to determine the priority order for cleaning up issues in your dataset or vendor master. For example: P.O. Box address only, no federal tax ID, missing contact info or insurance coverage details, geographical view of supplier risk (tied to countries or regions). When bringing new suppliers into your supply base, best practices include requesting references AND using them, and making use of social media to monitor and report on suppliers.
Even beyond your first tier suppliers (those that your company does business with directly), you may need to look into second and third tier suppliers – the companies that serve your suppliers and your suppliers' suppliers. The priority of extending your reach into the supply chain will likely be tied to your industry, for instance there is high risk in second and third tier suppliers in manufacturing and pharmaceuticals.