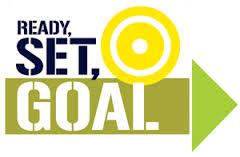 Are you just joining us? We're working our way through a series of posts on performance reviews and objective setting for the start of the New Year. Click here to read my recent posts on performance reviews from the manager's and employee's perspectives.
If your company works on a calendar year financial close schedule, your Annual Operating Plan (AOP) for 2014 is probably well-developed by now. While these AOP objectives will form a large part of your staff's goals and objectives, a more comprehensive approach is required for achieving great things in 2014.
Developing and effectively communicating goals and objectives to your staff may be the most crucial thing you can do as a manager.