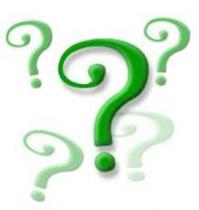 Children ask a lot of questions. It is a great way to learn. Often they are 'why' questions. When my daughter talked to her grandfather, she almost always started the conversation with "Guess What?". After a while, that became his nick name for her. 
---
Many organizations are using some situational interview questions in the process. This helps to determine the fit of the candidate, specifically in how they communicate, problem solve and make decisions. Consulting houses have been using this approach for a long time. A classic question was "How much does a 747 airplane weigh?" It was not the answer that mattered but the process and method of communicating that response that was the key.
Similarly, when in your procurement role and working with suppliers, asking questions of them can really help differentiate their capabilities. Charles Dominick of Next Level Purchasing has a blog "Three Supplier Interview Questions that should be included in your discussions with them.
How will doing business with your company instead of your competitor(s) make my organization more profitable?"

"What have been the biggest operational challenges that you have faced recently?"

"What changes do you see in your industry in the next few years and how are you preparing for them?"
One question that I use and find extremely helpful, both in my profession and in personal interactions is "What have I not asked you that I have missed, based on your experiences?" That is always an eye opener and a great way to wrap up the meeting.
Have you used any of these approaches? What technique and questions do you find helpful?