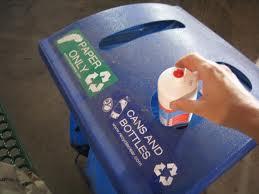 How do you start a journey of a 1000 miles, - one step at a time!
I was at several airports this month and everyone is recycling. On the plane, they are separating the waste to improve the recycling opportunity. Clearly they have taken steps to do something to sustain the environment!
So how does that translate to your organization? This week's eSourcing wiki is the first of several parts to discuss areas for going green.
IT – I know our town has certain days throughout the year to recycle IT equipment – old computers, cell phones and printers. However, the key is to think up front as your are doing the purchasing. Are they energy efficient, repairable as opposed to disposable, and highly recyclable?
This week we also discuss office supplies and office furniture as things to think about.
Has your organization conquered IT and office supplies as a way to be sustainable? Did you take a similar approach? What would you suggest? Share your thoughts by commenting below or tweeting @buyersmeetpoint