The Point
Buyers Meeting Point attends many sales AND procurement webinars/webcasts. One of the interesting things about consistently reading content from quality sources is that you start to notice trends. It is amazing how often the same topics arise at the same time in different places. We use this blog as a way to help you stay on top of the major themes in procurement and supply chain management.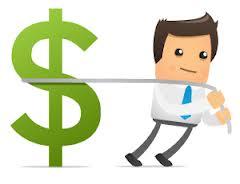 This week's featured webinar was presented by My Purchasing Center featuring speakers from the American Purchasing Society. You can listen to the event on demand.
There were two parts to the event, as suggested by the title. The first part of the event was a review of the preliminary findings of the Annual American Purchasing Society salary survey. The final report will be out in December and is available free of charge to society members. They have been running this salary survey since 1974 and provide the data they collect to the U.S. Department of Labor.

The second part of the event was presented by Robert Menard (CPP) and gave us some advice and rules of thumb on negotiating our own salaries – something you would think a bunch of professional negotiators would be very good at, but could use some brushing up on. One of the reasons we may falter in this very personal negotiation is that it requires as much skill in selling as negotiating: whether we are selling ourselves to a new organization or selling our contributions and capabilities to our current employer. In addition to my notes below, you can learn more about Robert Menard and his purchasing negotiation seminars and consulting on his website.
When negotiating a salary, in purchasing or otherwise, start by getting a clear understanding of what they market will bear and how you compare to the other available candidates. The salary should be the final part of the interview process because you can not properly determine an appropriate salary without fully understanding the requirements of the role.
Some general pieces of advice
Leave the salary space on an employment application form blank. If you are completing an online application where the salary is required to move forward on the form, enter an average and then bring it up in the interview process as the role is further clarified.
Always remember to take into account what you know about Total Cost of Ownership when negotiating a salary – annual compensation is not the entire goal. The other pieces of the package include benefits, vacation time, travel requirements, corporate culture, advancement potential.
Procurement specific advice
If procurement professionals are considered to be good negotiators, why do we need help preparing for a salary negotiation? In a salary negotiation, the candidate is in the 'supplier' role and therefore needs to take a more sales-based approach. This role reversal requires the candidate to take a sales mindset – focusing on communicating the value proposition to their prospective employer before addressing exact salary.
Since there is an expectation that procurement professionals will be proficient negotiators, the salary negotiation is also an opportunity for the employer to see what the candidate's skills are like. It is not necessary to be an aggressive negotiator to be an effective negotiator, but there is likely to be an expectation that the candidate will be familiar with how to behave once the negotiation begins – thoroughly understanding the connections between performance, responsibility and salary, asking questions as needed, looking to maximize the potential benefit for both parties.
For bonus compensation above and beyond the base salary, Robert advised against savings driven bonuses. Although it may seem to reward skilled purchasing professionals, too much of the control leaves his/her hands. Stakeholders may refuse to leave incumbent suppliers, despite potential savings, and markets may turn so that savings over historical prices are impossible to achieve.