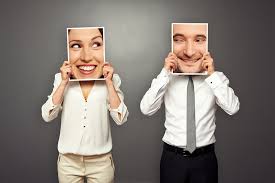 There are approximately 80 million people in the United States between the age of 18 and 30, a group known as the millennials. Many believe that millennials bring a unique perspective to business as compared to other generations because of their tech savviness. Technology is one of the biggest drivers for globalization, but it also allows disparate locations to connect and communicate on various topics such as current events, special causes, and marketplace trends. Millennials have already started to drive major changes in the sourcing and procurement industry, such as green purchasing, the push for free and collaborative information, and updated workplace abilities.
Green Purchasing: Previous generations of professionals were less concerned with sustainability, but as green initiatives become more prevalent, we are seeing an invested interest by millennials. They are some of the most committed purchasers of sustainable products and services, investing more effort and asking more questions to elicit information regarding suppliers' contributions to sustainability. Millennials will soon represent a majority in purchasing and sourcing groups, and only time will determine how much the sustainability movement will affect buyer trends in the marketplace.
Free Information/Natural Collaboration: Because millennials are connected globally and have been 'online' since they could read and write, they expect a fast flow of information. Millennials believe information should be free, and are eager to share information with their networks. Sharing of information allows millennials to build their collaboration skills and gives them an edge when it comes to negotiation. Millennials are extremely resourceful because they know how to leverage technology to harvest and analyze data to support their work and make better business decisions.
Workplace Abilities: Millennials seem to be coming into the workplace with emerging job skill sets; they are innovative, passionate, and not afraid to make mistakes. Millennials are very keen at multitasking, understand technology, and ooze confidence not traditionally seen in other generations. In addition, millennials are not afraid to bring in new ideas to a laggard, slow-moving sourcing department and understand how to obtain buy-in from stakeholders.
Millennials are taking over the majority in the workplace and will continue to impact sourcing and procurement departments. They are curious and resourceful, and truly believe information should be free. As natural collaborators, millennials are quick to align their skill with job demands. We are already seeing millennials imparting a breath of fresh air into the business world, and their influence will continue to grow rapidly.