Are your payment terms benefiting your competitors?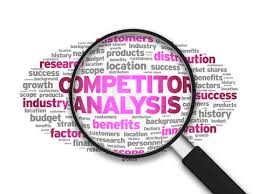 We have talked about how Supply Chain finance can benefit everyone in the supply chain. In order for processes to be sustainable long term, they need to have solid benefits for those involved. Otherwise, at some point it will break down. However, we are referring to your suppliers and customers, NOT your competitors!
This week's esourcing wiki is about the Supply Chain Finance Primer: Buyer and Supplier Benefits. It discusses the details and WIIFM (what is in it for me) if you are the buyer or the supplier..
 I also found this article from Citibank, Benefits beyond Treasury: How Supply Chain Finance Impacts the Bottom Line. It does discuss the concept in terms that non-finance people can follow, with examples and diagrams. I found it very helpful and informative.
The theme that is prevalent is to understand that what you are doing with your terms to your suppliers and then to your customers as well can potentially be helping out your competition.
The article walks you through how to benchmark yourself against your competitors, with payment terms and working capital costs, using public information from Bloomberg. Another example demonstrates the reduction in the supply chain costs available by extending longer terms to your suppliers and also utilizing Supply Chain Finance, reducing carrying costs for all parties.
Have you done benchmarking study like the one outlined by Citibank? Did is change some of your terms and approaches?
Share your thoughts by commenting below or tweeting us @buyersmeetpoint.
Related Posts
Comments
No comments made yet. Be the first to submit a comment