Being sincere while resolving conflicts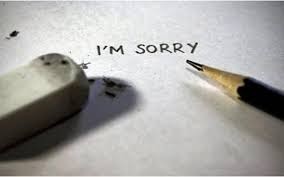 Recently, there was a task that I was to follow up on. I missed it and several months passed. The customer was quite agitated. I contemplated how to respond and repair the situation. I decided the best option was to accept responsibility and sincerely apologize.
It absolutely was the right approach. I salvaged the relationship and we moved forward. Of course I did follow up on the original request. However, the key here was it was difficult for the customer to be angry when I admitted fault and took ownership of the issue.
There are conflicts every day: at home, at the office, and with complete strangers. There are numerous books, classes and strategies to utilize in negotiation and resolving conflicts. For example, Harvard Law School has a strong program on negotiation. That is to be expected as lawyers are frequently involved in negotiation and conflict resolution.
On their website, there is a negotiation blog which I found interesting. This week, the blog was "The Importance of Sincerity". It discusses a case where the offended party did not feel that the apology was sincere. I know I have received some fairly lame "I am sorry" attempts. I have delivered them, too. It is hard to admit that the mistake made was because of you. An insincere apology is almost worse than no apology at all.
This article reinforces what I had learned in my story. Be open, accept responsibility and resolve the issue.
What have you found with resolving a conflict this way? Was it well received?
Share your thoughts by commenting below or tweeting us @BuyersMeetPoint.
Related Posts
Comments
No comments made yet. Be the first to submit a comment