Blog Pick of the Week: How to get in the door?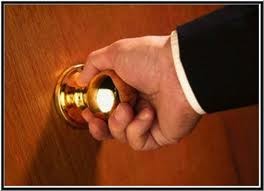 I sometimes ask people how they ended up where they are in their profession. Usually it is a random series of events and not often actually planned. But the really interesting question is how did they get in the door to begin with?
I liked these two blogs from Charles Dominick of Next Level Purchasing ( Part 1 and Part 2) about how to get into procurement if you are not already there. When I look around at my peers, I would agree that many of them have technical background and the negotiation skills necessary in this field. There are three other skills Charles highlights that can get you 'in the door'. You don't need all five but eventually you should have command of all of them as you progress in your career.
There is also this video on Youtube from NLP that describes What it takes to be a CPO.
Technical Skills - do you know the product or service in detail?
Negotiation Skills  - have you proven successes in negotiating?
Leadership - have you shown experience leading projects and teams of associates?
Procurement Certification - deomonstrates the professional interest and the exposure to procurement concepts
Overall knowlege of the profession - do the homework and read all you can about procurement and supply chain
How did you get started? Which of these skills did you find most beneficial as a rookie?
Related Posts
Comments
No comments made yet. Be the first to submit a comment