Blog Pick of the Week: Nurture the Growth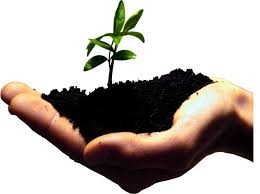 In the Northern Hemisphere, the first day of Spring was 3/21. Sometimes that day feels like everything is waking up and beginning to grow. Other years, there is still snow on the ground and quite chilly.
Many organizations are looking to have a renewed "Spring-like" growth through innovation. That includes the procurement teams as well. I came across this article about how to encourage an entrepreneurial spirit in your associates.
The main message is to enable people to think and try and act. By enabling your employees to experiment and fostering an ownership mentality, companies can grow, innovate and change.
Tis a lesson you should heed, try, try, again.
If at first you don't succeed, try, try again. (W.E. Hickson)
How do you nurture growth in your organization? Do you enable your employees to try new ideas and practices? What happens if they don't work out? Do they attempt a different solution or are they made to feel like failures? What example can you share from your career in procurement?
Related Posts
Comments
No comments made yet. Be the first to submit a comment