Blog Pick of the Week: Power of Asking Questions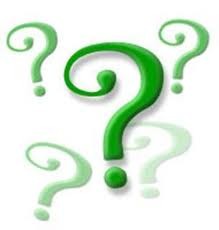 If you are anything like me, I was nervous about meeting new people or going to conferences where I would have to 'network'. I never knew how to get conversations started or mingle around the receptions. Until I discovered the secret: ASK QUESTIONS!
I practiced and developed a list of open ended questions. It is amazing how much people like to talk about themselves and give you all types of information. The key is:
WHOEVER IS ASKING THE QUESTIONS, CONTROLS THE CONVERSATION. If you don't like where the direction of a conversation is going, ask a different question and steer it in a new direction. 
Strong leaders ask a lot of question and then listen. I mean really listen - actively - engaged and present in the discussion. I found this blog by Andrew Saobel, The Power of Asking Questions.
I was in a seminar recently with various levels of executives, from managers up to CEO's. it was easy to pick out the CEO's based on the types of questions they asked and the process they used to listen and respond. It was quite powerful.
In procurement, whether you are the CPO, an analyst, or anything in between, there are many situations that you are in the leadership role. Working with suppliers, running an RFP, implementing a new process are just a few that come to mind. During those interactions, you can learn a great deal through asking the right questions.
Have you had a situation that caused a change in direction based on some questions you asked? What was the outcome?
Comments
No comments made yet. Be the first to submit a comment