Blog Pick of the Week: Problem with your Droid?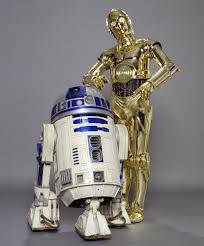 Not that long ago, that quote would have only meant you were a Star Wars geek and referencing the two robots in the movies – R2D2 and C-3PO. Now of course it means your Android smart phone. Hopefully nothing is wrong with that!
This week the Blog Pick of the Week is from Remko Van Hoek, Director of Global Procurement for Price Waterhouse. His blog in the Harvard Business Review discusses the Problem with Procurement.
In this article, he discusses the survey results from 200 procurement executives from Asia and Europe. What it demonstrates is that while procurement is doing a lot of things right, they are not communicating that to their internal customers within their organizations. Procurement may work with suppliers, understand the market and where the trends are going. However, when they work with their internal stakeholders, many do not share that or offer it as a value added service.
Years ago, procurement was to negotiate the lowest price and not much more. Now that section of the organization is moving toward adding value that includes total cost of ownership, supplier partnerships and market expertise.
There is some great commentary at the bottom of the blog from some of the readers. What do you see at the issues with the procurement team at your organization? Have you noticed any improvement over the last 30 years – since 'droid' was a Star Wars robot and not a smartphone?
Related Posts
Comments
No comments made yet. Be the first to submit a comment