By accepting you will be accessing a service provided by a third-party external to http://buyersmeetingpoint.com/
Blog Pick of the Week: Purposeful Customer Service
Every interaction with a customer is an opportunity to leave them with an amazing impression.

I read this blog by Shep Hyken and it makes sense. Good Customer Service does not happen by accident. 
Some personalities do lend themselves to have natural tendencies to listen, take action, be accountable and follow through. However, that does not mean that they are automatically going to provide the service at the level your organization wants or expects. There are many components involved. For Example:
Do they know the product line?

Do they follow through with requests in a timely manner?

How well do they solve problems or handle objections?
The blog reinforces training for new associates but also refresher training for all, even for the most seasoned associates. It reinforces the idea that organizations have to be very direct and clear about what is expected and how to deliver on customer service.

In procurement, suppliers are calling on us all the time. We are their customer. Once you have the right product and the right price, people do business with those they like and trust. In addition, you have your own customers - both internal and external. I enjoyed this short video that Shep shares a store about exemplary service from a taxi driver.

What training do you provide for you and your team?  What expectations and measures to you have in place to demonstrate superior service?

Related Posts
Comments
2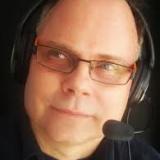 I actually interviewed Shep twice last year - he has great insights! http://bit.ly/ZPEle9
Thanks Jon - we'd also recommend his books, including: Cult of the Customer http://buyersmeetingpoint.com/publications/endorsed-publications/general-business?pid=46&sid=377:Cult-of-the-Customer The Amazement Revolution http://buyersmeetingpoint.com/publications/endorsed-publications/general-business?pid=46&sid=376:The-Amazement-Revolution