By accepting you will be accessing a service provided by a third-party external to http://buyersmeetingpoint.com/
Blog Pick of the Week: The China Sourcing Blog
There is so much interest and activity in global sourcing, and more especially what is happening in China, I think this will be a terrific resource for procurement professionals.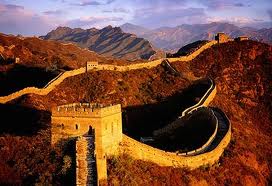 When I came across this blog today, I found it very insightful. The posts are weekly on average and some are political in nature. However, the political arena impacts the business world every day and procurement is not exempt.
Our son spent some time this year in Beijing and travelled to the Great Wall as well as The Forbidden City. Perhaps you will have a chance to visit these places yourself as your business in this area develops.
The China Sourcing Blog is also a resource for listing other business blogs that are extremely helpful. Here are some examples of information that you might be looking for:
Chinese Law: International/China Lawyering
Chinese Sourcing : Guizhou's Provincial Government Assists Wal-Mart With Supply Chain Construction
Smart China Sourcing: Power shortage and Labor shortage impacting lead times
What do you know about doing business in China? Have you had any experiences you want to share?
Related Posts
Comments
1