Blog Pick of the Week: The Olympics and you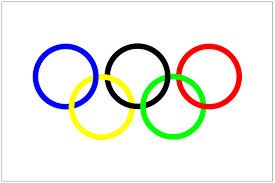 We are about to have two weeks of winter Olympic Games. This is a rare opportunity to see the world's elite athletes compete and understand the sacrifice and work it took them to get there.
I recently had the opportunity to meet and listen to Vince Pocente speak. He is a former Olympic skier from Canada. He went through his story and passion to get to the Olympics. His approach was to 'do what the competition is not willing to do'. Take a moment to view this video.
In business as well as procurement, we are competing in a way never before. Typically we watch to see what the competition is doing and at least match it. Maybe you can differentiate yourself by doing something they are 'not' doing. However, Vince recommends doing what they are not 'willing' to do. That makes it more difficult and can make the difference to hitting those goals.
For this week's blog, I recommend signing up for Vince's newsletter to keep current with the ideas and insights he shares.
Do any of you have thoughts on how to compete in your arena as if it was the Olympics? Share your thoughts by commenting below or tweeting us @buyersmeetpoint.
Related Posts
Comments
No comments made yet. Be the first to submit a comment