By accepting you will be accessing a service provided by a third-party external to http://buyersmeetingpoint.com/
Blog Pick of the Week: Tis the season for good customer service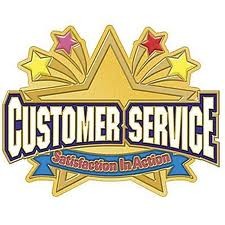 Over the last few weeks, we have been talking about recruiting and retaining employees. How about that same approach with your customers?
As we come into the Christmas season, there are a lot of consumers out there shopping. This is a hectic time for everyone and good customer service absolutely can differentiate your organization from the competition. Even if you are not a retailer, good customer service weighs in across all sectors.
Recently, a family member had minor dental surgery. About 5 hours after returning home, the surgeon called to check on things. Not an assistant, but the surgeon themself! What an impression that left. Then the next morning the office called with the nurse checking in. They made it clear they are available if anything comes up. You know the recommendations will flow easily towards that doctor and their practice as well.
The blog pick of the week is on customer service – From the C-Suite to the mail room, by Shep Hyken.  Shep is a customer service expert and author of "Amaze Every Customer Every Time".
He is emphasizing the importance of building a culture that embraces customer service everywhere, regardless of the title. Also, your customers can tell If you are not providing good service to each other – internally. Treat your fellow employees as you would want to be treated. Sound familiar (aka Golden Rule)? In our hectic paced environment, it is sometimes hard to pause and think about that. It does make a difference.
What does your organization do to promote good customer service? Can you promote that it differentiates you from the competition?
Share your thoughts by commenting below or tweeting @buyersmeetingpoint.
Related Posts
Comments
No comments made yet. Be the first to submit a comment