By accepting you will be accessing a service provided by a third-party external to http://buyersmeetingpoint.com/
Deem Shopping is Easy on the Eyes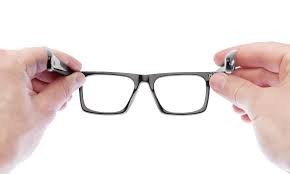 If you are at ISM2015 in Phoenix this week, you may have seen Deem unveil their new Shopping application Monday morning. I got a sneak peek at it, and my primary take-away was that Deem Shopping is a highly visual experience. You can learn more on Deem's site.
Shopping, which is primarily intended for use by the buying (rather than sourcing) colleagues in your organization, was designed to incorporate some of the key user-friendliness aspects of B2C shopping sites, including machine learning focused on tracking the frequency of use of templates and items. It also involves something I didn't initially recognize the importance of – the space between graphics. Apparently, the amount of white space you incorporate into a display is connected to how user friendly an application is. And we all know what user friendliness leads to: ADOPTION.
The more people use an application, and follow the underlying process it was designed to support, the more spend flows through the proper channels. This, in turn, increases visibility and reinforces all of the governance policies in place. The difference between Deem Shopping and some of the available alternatives is that governance is not reflected in spend alone. Shopping incorporates budgets as well.
By connecting purchases with buyers and suppliers in a system that knows how much each person/group is allowed to spend in a given year as well as in the current transaction, Deem puts greater emphasis on the big picture of spending and brings the objectives of procurement and finance into greater alignment. But Shopping isn't about swinging a bigger stick, it is about increasing visibility and understanding of the implications of each purchase for everyone involved.
Let's say a buyer wants to purchase 15 cases of widgets, but their authority only allows them to buy 5 at a time. Rather than just being able to submit 3 different transactions to avoid additional approval, Shopping compares the value of those three open orders against their allocation of the budget and routes them for approval as necessary. What it also does, which is important for the sake of internal relationships between procurement and buyers, is show the buyer what the composition of their current open orders does to their approval requirements.
The approval workflow for that person is displayed on the screen. They can increase and decrease the value of their order and see instantly what that will mean in terms of the required approvals. By managing demand rather than spend, and by putting buyers in control before they submit a request, Shopping makes buyers allies rather than enemies. Shopping can also allow buyers access to Deem's own pre-negotiated contracts, making it easy to compare prices and see the potential savings associated with selecting a different option.
The current application seems like it would work better with widgets rather than 'widget repair services' but services purchases are accommodated now through projects and catalog vs non catalog purchases. Mobile support is a priority for development, at least for approvals that are likely to be routed to executives that are probably not regularly sitting at their desks. When combined with Deem's spend analysis and sourcing functionality, Shopping supports analytics through expenses, but not the payments themselves (S2Invoice as they described it to me).
Those small 'wants' notwithstanding, Deem Shopping is a sight for sore eyes.
Related Posts
Comments
No comments made yet. Be the first to submit a comment