By accepting you will be accessing a service provided by a third-party external to http://buyersmeetingpoint.com/
Embrace living like a chameleon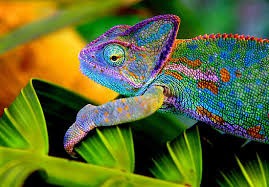 We have all heard the quote "The only constant is change". That came from the philosopher Heraclitus who lived from 535BC to 475BC. And guess what – it is so true today all these centuries later!
This week's esourcing Wiki-Wednesday is Sourcing Sensei Savor Five: Innovator. It emphasizes procurement leaders needs to be aware of and drive new and creative ideas for their organization. Status quo is not the answer.
So that leads to the idea of embracing the ability to adapt and change like a chameleon. For the procurement profession, it could be as simple as awarding to a different supplier instead of constantly awarding to the incumbent.
Another area could be how you are sourcing in general. Are you looking at a broader reach of suppliers? Do you seek out how they recommend doing business with them in the most effective manner? Have you asked your customers what they might like that you are not currently providing?
With communication and technology changing so fast, it seems like we just get into one spot and understand it and it is time to move to the next place. Good sourcing leaders adapt themselves and enable their team to do the same.
Do you feel like a chameleon? Have you seen this advertisement for picking out paint colors? What areas have you been able to live like a chameleon and bring innovation to your organization?
Comments
No comments made yet. Be the first to submit a comment