Flip Side Webinar Notes: Innovating With Suppliers To Cut Costs, Support Growth, And Navigate An Uncertain Economy
Last week, MyPurchasingCenter hosted a webinar called, 'Innovating With Suppliers To Cut Costs, Support Growth, And Navigate An Uncertain Economy'. The main speaker was from Vantage Partners, a Boston-based management consulting firm specializing in negotiation skills development. We don't usually cover events presented to a buy-side audience on The Flip Side, but this particular event shared a significant amount of supplier perspective on innovation between buyer and supplier.
You can view/listen to the event on demand on MyPurchasingCenter's site.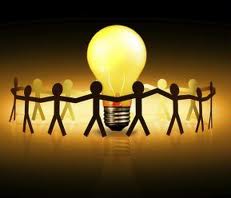 Most of the insight shared in the webinar was based on studies done by Vantage Partners in conjunction with organizations like ISM, IACCM, and the Conference Board. So the following summary of supplier advice for better collaboration came directly from suppliers: professionals with titles like key account manager and strategic account manager. In order to get the most from the following summary, it is important to resist the urge to respond defensively. There was also plenty of information collected about what suppliers could do better, but that isn't the purpose of The Flip Side so we won't cover it here.
Vantage Partners' Mission is to drive measurable business results by transforming the way companies negotiate with, and manage key relationships with, their key business partners. They have published a number of books on negotiation and supplier relationship management, and you can find them in the Buyers Meeting Point endorsed publications list.
"Innovation doesn't just happen." – John Hughes, speaker from Vantage Partners
In a 2008-2009 global study done with Conference Board, IACCM, ISM, and SMEI, Vantage Partners studied value leakage during contract implementation.
Supplier side value leakage or erosion was most often due to lower than expected purchasing volumes, requirement changes, customers not providing promised resources, or project delays due to the customer. Sell side responses indicated that only 66% of the negotiated value was realized by their clients.
Barriers to customer-supplier innovation
Suppliers and customers agreed that cost is still the top priority, and although some of the data was collected during the global economic crisis, even more recent data has not shown a significant change in this emphasis. Innovation ranked near the bottom of the list of actual relationship priorities. and innovation When asked how priorities SHOULD be ranked, innovation moved to the top and savings fell next to the bottom on both sides (buyer and supplier). 
Suppliers want their customers to have a more effective process for identifying and pursuing innovation in collaborative relationships as well as to dedicate more people/time to opportunities. Both lack of process and lack of resource investment outranked trust as the primary barrier to realized collaboration. Customers felt their suppliers did a good job bringing ideas forward, and ultimately, the ROI from collaboration with suppliers exceeded possible innovation with only internal resources.
Evaluating ideas from and strategic and commercial perspective
Stakeholders on both sides of the buy-sell relationship must to work together to understand associated benefits, risks, and costs. Because of the need to invest significant time and energy to properly evaluate opportunities. Best practice is to focus the organization's efforts on the few suppliers where you believe the potential for innovation really exists.
Ownership of Intellectual Property and Inventions
As a first step, take a look at your company's sample contract language and ask yourself, 'What does the language really say to a prospective collaborator?' The more a buying company pushes their ownership of the IP developed during a contract, the less likely they are to hear about opportunities because it is not in the supplier's best interests to share them. Ultimately, this may amount to surrendering a competitive advantage. Instead, try using more flexible or more nuanced language. One compromise is to lock down re-use of the co-developed IP within your market so you don't have to compete against it, but allow suppliers flexibility in other markets.
How to Become a 'Customer of Choice'
Being a Customer of Choice is a choice that needs to be made by the procurement/supply chain organization. Not all suppliers have equally strong/innovative teams and getting to work with the best suppliers and teams is an advantage. Think about the incentives and motivations you provide your suppliers: just awarding a contract is not an incentive to over-perform. Do you offer gain share agreements or risk and reward sharing? Consider also the softer side of incentives, like you use within your own extended enterprise. Offer respect, acknowledgement, and appreciation – same as you would with your own team. This allows you to form connections at the person (rather than company) level.
Related Posts
Comments
1