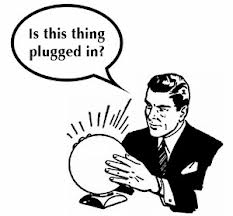 As Jon Hansen and I work our way through our joint book on the future of procurement, we get the opportunity to consider what other thought leaders in the space have to say on the topic. In this week's #FutureBuy resource spotlight, we will consider the major take-aways from KPMG's whitepaper, FUTUREBUY: The Future of Procurement, which you can download here.
In preparation for the whitepaper, KPMG interviewed 25 CPOs about what they think 2025 will look like for the function, how we will get there, and what critical success factors will be required to achieve the predicted future. Despite the fact that the combined vision for the future is largely positive, KPMG acknowledges one particularly challenging reality:
"Procurement has traditionally been viewed as a source of cost savings, and this continues to be the case in our study. This is a highly limiting point of view, and often leads to the self-fulfilling cycle of being minimized by other functions for leaders who only view their task as one of reducing cost." (p. 7)
There is no question that we must be prepared to re-examine the talent profile of procurement and add the skills and capabilities required to maximize our reach and impact. But our metrics will continue to contain as they assess, forcing us to continue to emphasize activities that would otherwise have been adjusted to occupy a position alongside other objectives.
One particularly interesting prediction addresses the role of risk management in the procurement organizational structure of the future, foreseeing a center of excellence incorporating risk and market intelligence. KPMG sees this as the result of category management evolving "into supply chain teams that connect customers and suppliers seamlessly" (p. 17).
Procurement is accustomed to leading the organization through change. At some point, we may need to consider the possibility that the organization as a whole will be best served by allowing procurement itself to change in such a way that it is barely recognizable. The evolution of technology should be allowed to progress and free up procurement to pursue new strategies.
A key thread in any discussion about the future is where the line is drawn between current conditions that are expected to continue (even if they evolve) and anticipated developments that have not yet materialized. KPMG primarily focused on the talent types procurement will need in order to succeed between now and 2025.
In my reading of their findings, KPMG is expecting financial analysis, risk management, legal expertise, and CSR stewardship to continue to play a role – albeit modified – going forward. The new areas of talent that they expect to see emerge are intelligence, relationship brokering, and supplier coaching. I felt the role of internal consultant was left in somewhat of a gray area, not clearly a part of today nor distinguished as a future capability. This is probably an acknowledgement that the wide range of procurement team maturity levels today find some organizations already filling this role while others are still aspiring to it.
There are many challenges and opportunities that procurement is uniquely positioned to address. Making sure the leadership team recognizes this, and ensuring that we are not holding ourselves back for the comfort of a familiar role, will be key to us taking on the expanded role envisioned in the whitepaper.
Which of today's efforts do you expect to continue? Do you have any predictions about the new skills that will be required between today and 2020?
Join the conversation by commenting below or by contacting me on Twitter: @BuyersMeetPoint.