By accepting you will be accessing a service provided by a third-party external to http://buyersmeetingpoint.com/
Good Customer Service is easy to do – right?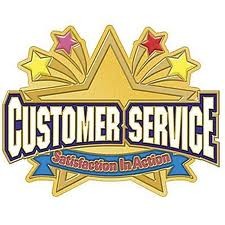 A few years ago I was at the meat department at my local grocery store. I wanted some special steaks to for a dinner party. I spotted them in the case. They looked incredible and I could already taste it coming off the grill. The meat manager said "Wait a minute, I have some fresh ones right here." He stepped back 10 feet and pulled new ones off the tray. It did not take much and surely made me feel very special.
This week's esourcing Wiki-Wednesday is Sourcing Sensei Savor Two: Customer Focus. It emphasizes that delivering a good customer experience is one of the key ingredients for a great sourcing sensei leader.
Caring, considerate, appreciative, diligent, persistent, problem-solver are all words that you think of when it comes to good customer service.
Unfortunately, we are so busy trying to get everything done, we forget the extra touch to consider the customer service aspect and delivery of that service. If we don't call back for three days, does it matter? If the order arrives on time, is that enough?
I know sometimes I pause to re-read an email that is going out. How would I like to receive that email? When I do that, I almost always rewrite it or at least a portion of it. That is a simple example of putting myself in their shoes.
In procurement we often have internal customers. Leaders recognize that they are important as well. While they may not be actually purchasing the product, they are a key ingredient for successful delivery of that product to the external customer.
Getting to know the customer is critical. Caring to understand how your product or service can meet their requirements is fundamental to good customer service. Asking questions and truly listening to their responses is a characteristic that will demonstrate focus on your customer.
How are the leaders in your procurement organization? Do they live and breathe customer focus? What examples have you seen? Anything you would do differently?
Related Posts
Comments
No comments made yet. Be the first to submit a comment