Looking for Intelligence in the Risk Track at ISM2015?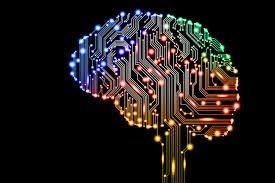 If you happen to be going to ISM2015, be sure to mark your schedule to attend the breakout session being run by my Supply Market Intelligence for Procurement Professionals co-author, Jeanette Jones. She is in the risk track on May 6th – here are the details:
Supply Market Intelligence: Risk Assessment and Research Resources
Presented by Jeanette Jones, Founder of Cottrill Research
Session JE | Audience Level: Experienced, Leadership
9:45 a.m. – 10:45 a.m.
The authors of Supply Market Intelligence for Procurement Professionals: Research, Process, and Resources, present an overview on how to design a supply market intelligence program, focusing on risk management and strategic sourcing initiatives. Various key third-party risk research resources will be covered, particularly those with supplier diligence/monitoring and geopolitical offerings.
Jeanette and I have been focused on the supply market intelligence creation process for a while now (you can order our book from Amazon here), and the effort lends itself well to all of the increased attention being placed on supply chain risk assessment, monitoring, and mitigation. Sometimes the trick is being able to conceptualize a problem. Once you fully understand your challenges and needs you are much better positioned to select a solution.
"As far as proving value to the entire organization, it is in procurement's grasp to become the leaders in supply market intelligence (SMI)," Jeanette said. "Through the use of implementing SMI, successful assessment and monitoring of all types of risks, including supplier financial health, geopolitical instability, natural disasters, and reputational damage, can be achieved regardless of procurement's budget and size of staff."
As the opener to Jeanette's live presentation, she will start the session with a 10 minute video I made – my world premier as a documentary filmmaker. Rather than focusing on all of the expected negatives associated with supply chain risk, I'll make the case that procurement needs to have a positive mindset about risk through the use of real world case studies. Don't miss it!
If you're not fortunate enough to be attending ISM2015, you won't miss out entirely. I'm planning to post my video on YouTube once the conference has started.
If you have any questions about the session or our book between now and Wednesday, don't hesitate to get in touch. Jeanette and I are both accessible on LinkedIn and our Twitter handles are below. We would love to hear from you!
Contact Kelly on Twitter: @BuyersMeetPoint
Contact Jeanette on Twitter: @CotrillJJ
Related Posts
Comments
No comments made yet. Be the first to submit a comment