Olympic Fever: Speed of Execution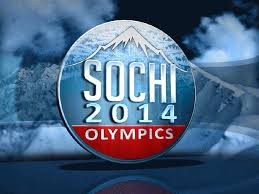 The world has been captivated by the Winter Games in Sochi for 17 days. Our family is glued to the events every evening. When they conclude on Sunday, there will be significant withdrawal in our household and many others next week for sure.
So how do you translate Olympic Fever to your procurement team? I was reading this article from CPO Rising, "What will take you Swifter, Higher, Faster in 2014". It discusses going for the gold medal by improving your procurement processes and therefore the results achieved.
One area that is reviewed is the gap between award decision and final contract execution. I know in some organizations that can be months of time/delay. It can be a great deal of red-lining as contract terms are agreed upon. Most companies have a large backlog for the legal department so the timeline can be stretched due to disparity in priorities. This causes lost savings since the new pricing structure is not implemented until the contract is completed.
Has your experience found ways to streamline the sourcing process to have speed to savings and agreements? What do you do to prevent leakage and maverick spending? Is your team operating in the Olympic mode?
Share your thoughts by commenting below or tweeting us @buyersmeetpoint.

Related Posts
Comments
No comments made yet. Be the first to submit a comment