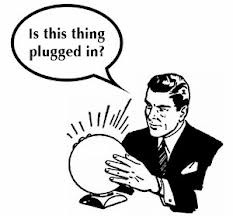 The best way to predict the future is to create it.
-        Peter Drucker
If we knew what the future held for procurement, we would undoubtedly change some of what we are doing today. Since is it impossible for any of us to be certain about the future, our best option is to form a vision for what we hope the future will hold and align our initiatives to that vision.
Procurement is managed differently in each company and industry, but there are certain trends that form a common professional ground. We strive to create more value and we explore the potential of transformation. All procurement organizations face the challenges of managing talent and measuring performance in such a way that drives the right results. Whether we realize it or not, we are creating our future today, step by step and project by project.
Because this is too interesting of a concept not to explore further, Jon Hansen (PI Window on the World, Procurement Insights) and I have decided to write a book about the Future of Procurement. We aren't going to write it together as much as we are going to write it in parallel. We each have unique ideas about what the future holds – and we have different aspirations for our colleagues and for ourselves. What we absolutely share is an enthusiasm for procurement today and whatever the future holds.
Jon and I have different backgrounds, as do all of you. Our effectiveness as a professional community is largely based on our diversity of thought and approach. To that point, we are issuing an open call for predictions and aspirations about the Future of Procurement.
Using the Twitter hashtag #FutureBuy we will be sharing our perspective and that of business thought leaders through the summer and into the fall. We want to hear from you! We will gladly spread your predictions, and will select the best, most insightful ideas for inclusion in our book, with full credit.
So what are you waiting for? The future begins today. How will yours look? #FutureBuy
Follow Jon and I on Twitter: @piblogger1 and @BuyersMeetPoint