Planting seeds with good customer service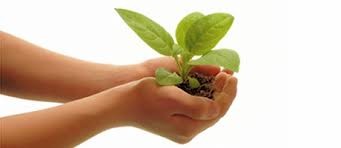 We spent a good deal of our last weekend planting our gardens. We had some plants and some bulbs. We watered, weeded and fertilized. We really tended to what hopefully will make them grow and become a beautiful back yard retreat.
We do the same with our customers. We plant seeds and tend to their specific requests and requirements. Sometimes it takes a LONG time to come to fruition but patiently over time, it can happen!
We can also damage that 'garden' of customers very easily with a misunderstood email. That mode of communication is heavily used today and we have to be so careful of tone, grammar and ensuring the message we want to deliver is clear and to the point.
This week, I came across this article "How to master email etiquette for business". If you are like me, you are probably rolling your eyes and thinking, 'seriously, that is just so basic everyone must know that!' Not the case as I am sure you have received some emails that could have used some helpful hints.
The one I like is 'it is hard to sense sarcasm in an email'. I would agree with that completely. I am not a sarcastic person to begin with and without a tone of voice or a laugh, it comes across to me as anger or degrading.
What have you found to be helpful with email etiquette and delivering good customer service? Do you have a bountiful crop in your garden of customers?
 Share your thoughts by commenting below or tweeting us @buyersmeetpoint. 
Related Posts
Comments
No comments made yet. Be the first to submit a comment