Small Businesses making a Big impact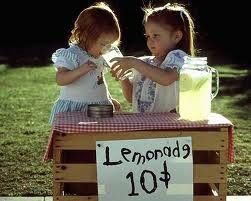 Small businesses begin when we are very young, selling homemade crafts at a yard sale or perhaps a road side lemonade stand. I know we ended up drinking most of our product and making very little profit.

Today's eSourcing Wiki-Wednesday topic is What Problems do Companies want to solve with SPM.
Every day small businesses bring services and products to our businesses and neighborhoods. They are the lifeblood of our economy and the heart of our communities.
Small businesses in the United States make up:
64 percent of net new private-sector jobs,

49.2 percent of private-sector employment,

42.9 percent of private-sector payroll,

46 percent of private-sector output,

43 percent of high-tech employment,

98 percent of firms exporting goods, and

33 percent of exporting value.
Obviously small businesses carry a lot of weight and have an urgency and desire to be effective and efficient to survive against the competition, whether they are big or small organizations. Part of that is to ensure they are getting the proper product and service from their suppliers. They have the same need as larger organizations to utilize supplier performance management.
I was reading this article from Value Chain Group on how small companies can manage supplier performance. It discusses Five Ways to do just that. As you review these points, they ring true for all organizations.
Determine who your most important and strategic suppliers are. You want to focus on the vital few, not all suppliers.

Develop relationships with important suppliers, even your larger ones.

Make it easy for your suppliers to do business with you.

Track and share supplier performance with suppliers.

Communicate with key suppliers what your requirements and expectations are.
These don't seem like rocket science, just common practices that everyone should use. What do you suggest? Have you had any experience with any of these approaches?
Related Posts
Comments
No comments made yet. Be the first to submit a comment