So, You Want to Win a Reverse Auction?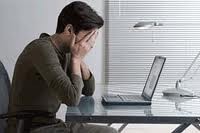 "Reverse auctions are loved by corporate purchasing managers, loathed by suppliers, and rarely discussed publicly by anyone involved."
– Max Chafkin, Inc. Magazine
Despite the fact that procurement organizations are moving (or being pushed) away from tactical approaches to managing suppliers and spend and towards more strategic category management or commodity hedging roles, there is still a place for reverse auctions in our arsenal. There will always be categories where we benefit by taking the negotiation process online and engaging with all potential suppliers at once.
Since most suppliers view auctions as a way to force them to compete on price and come a little too close to their competition for their comfort, it comes as no surprise that they are 'loathed by suppliers' as Max Chafkin says in the opening quote of this post. In his article, 'How to Compete in a Reverse Auction", he takes an amazingly balanced look at auctions and what suppliers can do to win them – if that is in their best interests.
Some of the points he outlines are facts procurement already knows:
Lowest bid does not always take the day

Factors such as quality, switching costs, and reliability may be included in the award decision

Communication with suppliers may be limited (such as through an online chat function only) during the live event to avoid misunderstandings and ensure that all participants are operating on the same pool of knowledge
But Chafkin also has advice for suppliers looking to improve how they handle reverse auctions. And since it is part of procurement's job to help suppliers prepare, much of what he suggests should be covered in the training and coaching that leads up to the event.
Spend sufficient time in advance preparing for the event so that on game day you have the right people at your disposal, a decision-making hierarchy is in place, and you know what your strategy will be

Know your cost drivers and margins to the extent that you understand where any reductions in pricing will hit your margin or your bottom line

Have an established walk-away price to avoid 'buying' a customer's business
One of the key points for a supplier, or a buyer for that matter, who will be participating in a reverse auction is to keep from making emotional decisions. This includes changes in price, messaging with the event administrator, and allowing the bids of the other competitors to sweep you away from your predetermined strategy. It is easy to fall victim to the pressure of a ticking clock, but at the end of the day it is the cool heads that will prevail – and prevailing doesn't always equal winning the business.
Related Posts
Comments
1
One key additional factor is the development of specific strategies based on the supplier's current position, as the incumbent supplier will need a very different strategy than the challenging suppliers. A quick guide with details is here: http://www.reverseauctionguide.com/reverse-auction-guide-101/