Spend a little time on the coins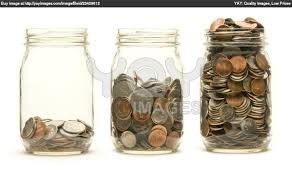 Do you save coins in a jar? Over time, the jar can become full to overflowing. It won't necessarily lead to early retirement but it can make a difference. Sometimes we have then cashed it in for something special which would not have been done otherwise. A little here and there, without using up much time, can add value to your bottom line.
In procurement, we are strategic about the areas we focus on for our projects and negotiations. The same big spend categories get the majority of resources year after year. We don't spend much time at all with putting coins in the coin jar. What about the smaller areas? Do they ever deserve attention? Is there something to be saved there?
This week's blog pick is written by the Next Level Purchasing Association. It highlights a few ideas to quickly gain some benefits from the little areas of spend. Management's concern is the danger of spending too much time in the weeds and not making progress on the larger projects. There are ways you can benefit from a few minutes with the small stuff. Asking a few easy questions during your discussions with suppliers can quickly result in cost reductions for your organization.
What does your team do towards putting coins in a jar? Overtime have you seen accumulations of value in unexpected areas of small spend?
Share your thoughts by commenting below or tweeting us @BuyersMeetPoint.
Related Posts
Comments
No comments made yet. Be the first to submit a comment