Supply chain risks and chocolate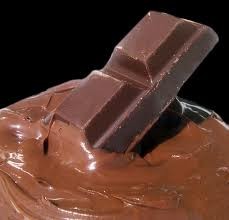 Halloween was a few days ago. We have quite a bit of candy around the house due to that holiday. In our weekly blog, Protect your supply chain like it is your last piece of chocolate, we spoke about the supply chain risk for the candy industry involving cocoa.
This ingredient is predominantly grown at the Ivory Coast and Ghana. Those two countries produce 55% of the beans. Ghana has an advantage due to their relative political stability. Africa produces almost 70% of the world's cocoa crop.
This week's esourcing wiki is Intro to Supply risks .It discusses that today's business environment has made the risks more complex.

Due to economic conditions, many companies have just in time processing. That can certainly be an issue if there are delays of any kind. This is occurring at a time when production and consumption is increasing. For example, the demand for chocolate continues to climb. The worldwide consumption in 1999 was 5.8M tons. The projection for 2020 is 8.5M tons. That is a 46% growth.
The recommendation is to have a strong supplier management program. Those organizations that do have one demonstrate very high statistics for on time delivery, product quality and price competitiveness.
What does your organization do around the basics for supply chain management? Will you be in good shape with your version of 'cocoa supply'?
 Share your thoughts by commenting below or tweeting us @BuyersMeetPoint.
Related Posts
Comments
No comments made yet. Be the first to submit a comment