The Sales Guy Speaks: Notes from the Monthly Strategic Sourcing & Procurement LinkedIn Group Member Call
On January 31st "The Sales Guy", BMP's undercover sales advisor, was the featured speaker on the Strategic Sourcing & Procurement Group Call. We recommend that you become a member of the SS&P Group if you aren't already.
If you are interested in learning more about The Sales Guy and the insights he has offered through Buyers Meeting Point, you can read our Posts from the Flip Side or submit a question to him to be answered in our blog. You can also listen to the call recording on demand.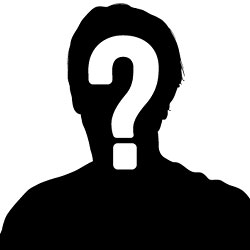 TSG, as we'll call him for short, spent the initial portion of the call giving an overview of the opportunities that exist for sales and procurement to have better, more strategic relationships. Trust is a critical component in any productive relationship, and the groundwork must be laid during the negotiations process. The ideal state for a supplier is to find themselves in the position to have consultative, forward-looking discussions with a prospective customer in the planning stages of a project.
Some of TSG's advice:
If a supplier has no chance of winning business, tell them so as soon as possible. By doing so, you save the supplier both time and money and earn their trust and respect – which you may need in the not so distant future.

Be sure to get a good understanding of the sales rep's compensation structure – not in dollars, but as it represents their organization's priorities for the present year. Some examples are timing of cash or invoicing, annual v. quarterly billing, and other payment term related issues.

Be sure to have internal agreement about desired outcomes, roles, and next steps before bringing a supplier in to meet with a cross functional team. Most sales people are experienced with body language and can read lack of alignment in the positioning of meeting participants.

If your account rep offers to meet with you and is bringing their manager along, take the offer and bring the manager's counterpart from your own organization. Making that additional connection between the companies gives you an additional way to address issues or needs that come up once a contract is in place.
Once the audience had an opportunity to start asking questions, TSG had the opportunity to share his perspective on a number of subjects:
Q: How can procurement better leverage their suppliers to deal with Finance?
A: Sales reps can leverage their own internal Finance, Treasury, or even Legal contacts to help prepare for a meeting. Even if your rep does not have a strength in one of these areas, they know how to leverage their in-house resources to best position their solution and help procurement document the benefits so that they will be credible.
Q: Once the sourcing cycle has ended and the contract cycle begins, what is the best way for procurement to handle the constant "posture of negotiation" that may exist?
A: The contract is considered a major event to sales – and the contract cycle is managed completely differently. It is important to have meetings at regular intervals to discuss things the way expectations and changes in product or service needs have changed over time. It is important to constantly take the temperature of the relationship and to avoid surprises and disappointments on both sides.
Q: How does sales work to build relationships with business owners as well as procurement?
A: From the sales side, dealing with procurement as the central point of contact for all significant activities is a best case scenario. (And incidentally, it improves the position of procurement within the organization.) TSG has seen many cases where procurement was side-stepped by a business owner thinking they could handle the situation better, and unfortunately they made it worse by doing so.
Q: How else can procurement improve their profile in the organization by leveraging sales rep or supplier expertise?
A: While procurement is not expected to be staffed by subject matter experts, they can create a path for information to travel into the organization. Procurement needs to keep an eye on how they can support their company's growing/forward-looking needs. One way to do this is by bringing in suppliers instructed to give a high level (v. sales-y) speech to a targeted group of internal stakeholders to give a snapshot of that solution type to the company. This gives procurement an opportunity to facilitate and have a front seat in the discussions where corporate vision takes shape.
Q: What is the sales perspective on procurement playing "games" with deadlines and decision making?
A: After offering to show us the grey hair he has earned at the end of many years of quarterly close cycles, TSG warned that deadlines are used by both sides. While buying organizations do not like timelines, the reality of business is that all offers are finite in duration and may expire before your decision is made. Any deadline (on either side) should be presented not as a threat but as a reminder of the constraints that the other organization faces.
Q: What aspects of negotiation should procurement take better advantage of?
A: There are many "soft" opportunities for procurement to improve the deal they negotiate. Being a reference or a speaker, and agreeing to participate in a press release are a few well-known examples. It may also be worth putting some terms in the contract to pave the way for a smooth renewal. This may not mean that pricing is determined, but it may be possible to link pricing to an index or simply serve as the basis for a new contract. Both sides should have a pre-determined number of days prior to expiration to opt in or out of the renewal. Buying organization executives are generally under-leveraged by procurement. In many cases, simply making such a connection will cause a supplier to offer up better terms or value because they are impressed with the attention their deal is getting internally.
Q: What do you do if after a thorough RFP process (including a demo) you realize that you have bought 'futureware' or 'vaporware' – essentially a solution that does not exist outside of a marketing rep's laptop.
A: The sooner you address this issue directly with the supplier, the better. It should be done so directly, and may or may not involve the rep who sold you the product. If the sales rep is not the problem, you may want to give them the opportunity to set up the meeting or at least be present, but your expectation should be that you will have a high-level audience and that there will be atonement for the lost time and misrepresentation.
Thanks to Justin Fogarty and the Strategic Sourcing & Procurement Group's active interest in The Sales Guy's message.

Related Posts
Comments
No comments made yet. Be the first to submit a comment