Walking the Talk: A Discussion of ISM's Own Transformation Initiative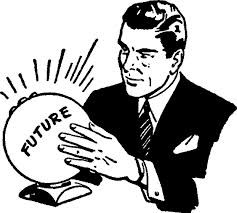 Rather than covering a webinar this week, I decided to focus on a recent interview conducted by Jon Hansen on the PI Window on Business Blog Talk Radio program. In April he spoke with Bill Michels, President of ADR North America, which was acquired by a for-profit arm of the Institute for Supply Management in December of 2011. The interview titled 'The Future of ISM' is available on demand on Blog Talk Radio.
Many procurement organizations (as well as the solution and service providers that support them) are discussing the benefits of staging procurement transformations. Some of these organizations have been around long enough that they are truly in need of a re-tooling. If any group has been practicing long enough to merit a transformational effort, it is the Institute for Supply Management. The business environment today looks nothing like the one that was in place when ISM launched in 1915. Alexander Graham Bell made the first telephone call from New York to San Francisco that year – a far cry from the technologically interconnected world we work in today.
Over the years, things have changed at ISM and in the professional community at large, but by 2012 something more dramatic was in order. No different than companies that start asking whether they need to keep the purchasing/procurement function in house, ISM's leadership questioned how they needed to change to stay relevant in a landscape less driven by association networking models.
In discussing the revitalization that took place at ISM, Michels described the difference between their old and new mission statements:
Old: 'To lead and serve the profession'
New: 'To enhance the value and performance of procurement and SCM practitioners and their organizations worldwide'
The new mission statement is more specific and action-oriented, but it is the plan they outlined that made the resulting changes possible.
ISM left behind a product focus that centered their staff and activities around their certification programs, seminars, etc. and instead defined a number of customer segments that includes both new and established professionals.

They also brought in a new CEO, Thomas W. Derry, whose background supports procurement's efforts to have better working relationships with finance and operations.
In July 2012, ISM released their revamped website, showing a recognition that having a virtual presence that works well on a variety of devices is a critical communications channel for current and potential members.
What has not changed, and what keeps ISM relevant is the critical topic of talent. Talent development is a key part of any transformation, particularly when uncertainty prevents organizations from hiring new team members. Instead, they make investments in the team members already in place. In a recent interview with My Purchasing Center, Michels explained how he has seen procurement organizations addressing this need, "Many companies are unwilling or unable to upgrade or expand their teams. … Companies recognize that they have the people they have and that they need to change the skill set to get them to a new level. We see people in these uncertain times not knowing when things are going to change spending money and time on developing the team."
No one, not even Bill Michels, can really know what the future of ISM will look like. But the work that is being done will ensure that the organization does have a future well beyond their fast-approaching 100th year of 'leading and serving the profession' as well as 'enhancing the value and performance of procurement and SCM practitioners and their organizations worldwide'.
Related Posts
Comments
No comments made yet. Be the first to submit a comment