Webinar Notes: 2013 E-Sourcing Resolution: Create Win-Win Solutions with Suppliers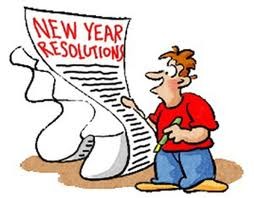 This week's featured webinar was hosted by CombineNet: '2013 E-Sourcing Resolution: Create Win-Win Solutions with Suppliers'. The event is already available on demand on their website.

The main focus of the event was on how to close the distance eSourcing solutions have put between procurement professionals and the supplier community. As we look to forge more open, collaborative relationships with our supplier partners, we will have to find technology solutions that support us. We don't want to lose benefits such as standardization and centralization that come with eSourcing just to open the lines of communication and allow innovation to take place that might be constrained by traditional use of online bidding and optimization.
As is sometimes their custom, the CombineNet team took a fun approach to the idea of putting ourselves in our suppliers' shoes by suggesting New Year's resolutions that will improve how we interact with our suppliers during the bidding process, and therefore the results we achieve.
This year I will…
Balance standardization and creativity.
In an effort to achieve 'apples to apples' comparisons of supplier proposals, we run the risk of preventing creativity by blocking flexibility in the RFP process. Often, the variability between suppliers represents their competitive advantage and can be passed through to the buying organization. Differentiation should not be considered a bad thing – especially when it is based on efficiency. We must also open ourselves to the innovation available through smaller suppliers, even when they can't match the proposal structure of larger, more establishment companies.
Provide supplier feedback in a multi-round bid process.
Everything needed to be done YESTERDAY. We struggle to find the time to run an RFI up front, let alone to run a multi step bid process. Unfortunately, this time pressure may be cheating us out of measurable benefits – and robbing our suppliers of valuable feedback (whether or not they win the business). Individual feedback should be provided to each supplier based on all of the proposals received, and an opportunity for revision should be given. Incumbents should be challenged to adopt creative proposals given by newer or smaller suppliers, and non-price factors (such as lead time) should be included. Make sure you use a solution that facilitates both feedback and bid revisions within the system.
Evaluating each supplier on the total value they offer.
Procurement teams are, and probably always will be, incented to maximize savings and cost reduction. This makes it very hard to put sufficient emphasis on total value rather than total cost. All suppliers and all proposals should be evaluated based upon their capabilities, strengths, location, item type, and services. Procurement should consider the history in place and the relationships that have been built up over time for the qualitative advantage they represent. For better or worse, a supplier should have to answer for their track record and risk potential in addition to the forward-looking bid package they submit for contract consideration.
Here's wishing you AND your suppliers a very happy new year!
Related Posts
Comments
1
Nice post, lot of thanks to suggest these e-sourcing resolutions are more helpful. it is the perfect time to reflect on the past and possibly improve e-sourcing strategies and techniques. ___________ http://www.ecsourcinggroup.com/reverse_soft_auction.asp