Webinar Notes: 5 Unexpected Benefits from Your Source-to-Pay Solution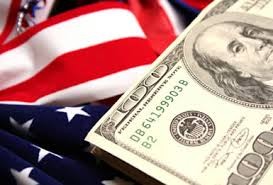 This week's webinar notes are from a January 28th event run by Ivalua and presented by Corey Roberts, Project Director at CACI International, and Michael Lamoureux of Sourcing Innovation. The full replay is already available on demand after a quick registration on Ivalua's site.
The CACI (pronounced by saying each of the four letters) case study is of interest because they provide information solutions and services in support of national security missions and government transformation for Intelligence, Defense, and Federal Civilian customers. While they do have a commercial division, for the most part they provide services to the federal government, which means they live or die by federal procurement and supplier management standards.
So when they realized that the time had come (or passed) to put better solutions in place to support their S2P processes, they took the extra time required to put together a solid business case and list of requirements. CACI seriously considered building their own homegrown solution, but ultimately made the decision to evaluate third party, market-tested solutions.
Based on the transparency, security, diversity, and regulatory requirements associated with supporting the federal government, they needed something that was strong and solid without being overly rigid.
Their high-level objectives were to streamline their processes, increase internal and external visibility, and improve both communication and document management. They wanted an end-to-end solution and planned to start by replacing some of the costly legacy systems they had in place – primarily supplier management and requisitioning. No eSourcing solution had ever been implemented in house.
With everything they were looking to accomplish, CACI had two options: putting together a custom combination of specialist solutions or seeking an end-to-end, fully integrated S2P platform.
In his portion of the webinar, Lamoureux made clear why the integrated option is best. I found two of his arguments particularly compelling.
The first requires a little bit of visualization on your part. Think of the elements of S2P as discrete blocks. The closer they are, the easier it is to move quickly from one to the next and the less likely it is that anything will fall in between. The farther apart they are… well, you get the idea. The delay issue comes into play in the race to transform negotiated savings into realized ones, and in the back and forth and updating of data within the S2P solution. In either case, a lag results in inaccuracy and lost opportunity. So what might fall between the blocks? Savings leakage is one loss. Overpayment or payments to fraudulent companies are another.
The other idea that appealed to me applies at the decision making point between multiple specialist solutions or a single integrated one. For this we can look back to the trusty old 80/20 rule. If 80% of your projects or transactions will involve a core (majority) subset of S2P functionality, why put the stability of the combined solution at risk for specialist or advanced functionality that only 20% might use?
Related Posts
Comments
No comments made yet. Be the first to submit a comment