By accepting you will be accessing a service provided by a third-party external to http://buyersmeetingpoint.com/
Webinar Notes: Aberdeen Supply Chain Summit Post-Event Recap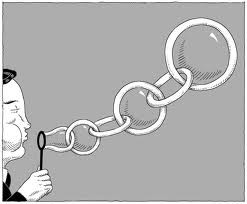 In this week's featured event, Bryan Ball and Bob Heaney, Abredeen research analysts, recapped the major findings from the 2013 Supply Chain Management Summit in Chicago. The event is available on demand, as are event highlights and approved presentations.
The theme of the event was 'Supply Chain Innovation – Engine for Growth'. In some cases, growth meant globalization and in others it meant transformation. But, as was evidenced by a survey taken by Summit participants, change is the only thing remaining the same in supply chain. Among the key behavior drivers were risk/resiliency and social trends.
Risk & resiliency: Supply chain professionals have taken to heart the full and combined effect of the disruptions we've seen over the last few years. The key to success is balancing demand and supply with the costs involved with responses such as simpler product design, locating product closer to customers, and being more demand driven.
Social trends: In today's supply chains, social interaction goes far beyond Facebook and Twitter. Instead, the trend is to increase the speed of communication with customers and supply chain partners. This approach is quickly gaining traction, such that today's 'social supply chain' will be tomorrow's supply chain standard method of operation.
The expectations of customers are that supply chain should move faster and be more responsive to their needs. In fact, Robert Gifford, COO of Ingram Micro and one of their keynote speakers, shared the idea we should think of 'next day' delivery models whenever possible.
When asked about the top pressures felt by supply chain leaders and their operations, the top three responses were:
Lower supply chain operating costs (57%)

Globalization (38%)

Faster, more accurate fulfillment (38%)
Related Posts
Comments
No comments made yet. Be the first to submit a comment