By accepting you will be accessing a service provided by a third-party external to http://buyersmeetingpoint.com/
Webinar Notes: Committing to Value Buying & Value Selling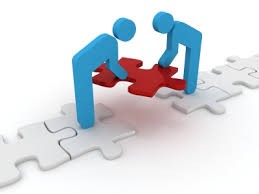 This week's webinar notes are from a September 4th event run by IACCM in advance of their Americas Conference to be held in Phoenix, AZ from October 8-10. To incorporate the buyer and seller perspectives in one event, they invited Todd Snelgrove, Global Value Manager, SKF Group (procurement) and Lisa McLeod, author, business coach, and President of McLeod & More (sales). The event is available on demand, although a paid or trial membership to IACCM is required.
A collaborative tone was set immediately in the event, when Todd and Lisa agreed that there are no 'sides' in the discussion, preferring to stay with the term 'perspective' to reflect the differences between procurement and sales' interests. All of the interactions between sales and perspective are the culmination of a number of things that happen in advance in both organizations. And the most important dynamic is often the expectations set by executive leaders.
Unfortunately, those expectations are often a source of misunderstanding or conflicting messages. CEOs ask for cost reductions, but because procurement is eager to provide tangible, measurable impact on the bottom line, they focus on price reductions – which are not quite the same thing. If there is not alignment between what executive leaders are asking for and what they use to track and measure the group's performance, they are unlikely to get results that meet their expectations – regardless of how hard procurement works.
Buyers should be careful to manage the complexity of the buying process, remembering that they are simultaneously cutting into the supplier's margins and increasing their cost of sales. One are where complexity has to be managed is with specifications and requirements. By setting a minimum technical threshold and then selecting the solution with the lowest price, buyers inadvertently cap the value they will get for their spend. Price is often the 'loudest differentiator' but procurement should aim to exceed expectations, not just meet them.
When suppliers are making the case that their solution offers a unique value, procurement is not always positioned to recognize it. Recognition of value is best done by users, but the company must manage that interaction between users and suppliers so that the priorities of the organization are reflected in value trade-off decisions.
So, how should buyers handle the seemingly endless requests by suppliers for their time? According to the event's speakers, they should "ruthlessly" guard their time, only making it available when suppliers clearly have value to offer. This sets a high level of expectation for sales professionals, and is likely to result in a better long-term relationship between the two organizations.
For example, buyers often make incorrect assumptions about where the savings are. Rather than expecting all savings to come from reductions in price, they should be willing to look at how the products and services are used, managed in inventory, consumable supplies required (other products or energy requirements) and maintenance costs. Suppliers that can help buyers recognize and realize these savings are helping meet executives' expectations for cost reductions.
If you are interested in hearing more from Todd Snelgrove, he was the featured speaker on the May 30th Next Level Purchasing Association webinar, and we shared an exclusive excerpt of his presentation on Total Cost of Ownership on the June 10th Buyers Meeting Point Weekly Procurement Update on Blog Talk Radio (listen here).
Both Todd and Lisa will be speaking at the IACCM Americas conference. For more information and to find out how to register please click here.
Related Posts
Comments
No comments made yet. Be the first to submit a comment