Webinar Notes: ePayments: Big Trends & Predictions for 2015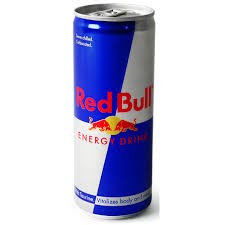 This week's webinar notes are from a February 12th event hosted by Bottomline Technologies and presented by Andrew Bartolini of Ardent Partners. Once it is available on demand (assuming it will be) it should be listed on Bottomline's website.
There is far more exciting change going on in Accounts Payable than most procurement professionals probably know. We're so used to dealing with them that AP has become like a cousin to procurement – but based on this week's webinar, it is time that we give them a fresh look. There is a lot of evolution taking place, including automation and more. In fact, I don't think Bartolini stopped to take more than two breaths during the entire 30 minute presentation. I'm amazed he didn't lose consciousness during the Q&A.
Use of ePayments is on the rise in AP, which is not a surprise once you learn that it costs the average organization $14 to process each invoice. (Quick math: $14 x the total number of invoices processed = way too much to continue that mode of operation.) There is still a significant amount of paper being used in AP, both incoming (invoices) and outgoing (checks). Sometimes, for reasons that have more to do with supplier capabilities than their own, poor AP gets a bad rap for being an underperforming function. Best case scenario, they are taken for granted. Sound familiar?
There are multiple ePayment platforms or approach available, all with varying advantages and shortcomings: ACH, wire transfers, commercial/p-cards, and payment networks (a.k.a. business or supplier networks). Over the last few years, a majority of organizations have built up the ability to use ePayments. If we can just get our suppliers on board, the trend can finally take off.
In his trends and predictions, Bartolini stressed some ideas that have a lot in common with what procurement teams will face over the same time frame: skills changes, increased automation, shifting internal working/reporting relationships, and an expanded emphasis on working capital. And even as ePayments become the default method of payment, their use will likely expand to include additional collaboration and strategic capabilities between the enterprise and suppliers.
Lastly, it would seem that we can't discuss a topic lately without the concept of corporate virtualization coming up (via Proxima Group, 2014). When you think about the percentage of revenues that pass through AP, an increasing average of 70%, the opportunities to benefit from a payment strategy that aligns AP and Treasury clearly offer a worthwhile payback.
Related Posts
Comments
No comments made yet. Be the first to submit a comment