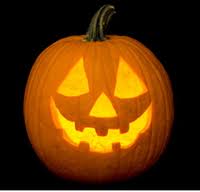 In the spirit of this week being Halloween, CombineNet hosted an event that absolutely wins the award for creativity so far this year. In "Is Your E-Sourcing Process a Trick or Treat?" they walked through best practices for avoiding "rotten pumpkins" (the feeling you get when using an inefficient approach), "spreadsheet zombies" (created when you spend too much time staring at Excel-based bids), and "pitchfork-wielding mobs" (frustrated stakeholders – need I elaborate further?)
If you were too busy pulling together the final pieces of your costume to attend the event, you can watch it on demand on CombineNet's site.
The primary message of the event was to make sure that it is actually business practices guiding your sourcing projects, not the constraints of the eSourcing solution in place. Whether you turn to CombineNet or not, all procurement organizations deal with common system limitations that may lead to low adoption or reduced results.
When events can not easily be accommodated by an eSourcing system, there are three primary negative outcomes:
It drives procurement team members back to Excel, resulting in lack of knowledge transfer, confidentiality issues, and challenges in re-use and scalability.

The effort looks 'kludgy' to internal spend owners and stakeholders. They may ask, "Why did we spend $X on an eSourcing system so that you could manage this complex process in Excel? Wasn't your business case based on the fact that available tools were holding you back?"

Suppliers are prevented from offering up the best deal possible, and in some cases, small suppliers may be prevented from participating at all if you have had to put items into lots that they can't accommodate.
Another way of looking at this is the old 'cut the end off the ham' story:
A young woman was preparing a ham dinner. After she cut off the end of the ham, she placed it in a pan for baking. Her husband asked her, "Why did you cut off the end of the ham"?

She replied, "I really don't know but my mother always did, so I thought you were supposed to."

Later when talking to her mother she asked her why she cut off the end of the ham before baking it, and her mother replied, "I really don't know, but that's the way my mom always did it."

A few weeks later while visiting her grandmother, the young woman asked, "Grandma, why is it that you cut off the end of a ham before you bake it?" Her grandmother replied, "Well dear, otherwise it would never fit into my baking pan."
There is a delicate balance all procurement teams have to reach between beneficial standardization and frustrating restrictions. While an eSourcing system should offer the ability to save time through templates or simplify the event creation process, this should never be achieved at the expense of the quality and flexibility of the RFx's the team can create.
According to a May 2012 Aberdeen Group report quoted by CombineNet in the event, best in class organizations put 33% of their spend through an eSourcing solution, compared to 29% on average and 12% for laggards. If you find yourself putting less than a third of your spend through the solution you purchased, the first step is to find out why and correct the problem – either by re-training on the functionality of the solution, reinforcing the importance of not reverting to familiar methods or finding a solution that better accommodates what the team is trying to accomplish.
Make sure the only constraints are the ones you and your team build using optimization, and not the eSourcing solution itself.