Webinar Notes: Maintaining a Talented Supply Management Workforce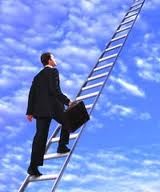 This week's featured webinar was hosted by the Institute for Supply Management and included speakers from CAPS Research, Forrester Research, and two members of the Northrop Grumman supply chain team. Although talent management initiatives have historically been driven by human resources departments, an increasing number of supply management organizations are taking over this critical task as a part of their long term success strategy. The webinar is available on demand on ISM's website.
Addressing the Causes of Talent Shortages
The shortages of supply management talent as reported in the CAPS research study showed that positions requiring more strategic skills face more talent shortages than operational or tactical positions. Of all the reasons for these shortages, the top three were a shortage of qualified applicants (80%), hiring freezes (40%), and salary (20%).
Procurement needs to do a better job of defining position requirements and educating the talent acquisition community about what the competencies mean so they can make help procurement make better matches from the pool of applicants. There have been significant shifts in the skill sets required because of economics, globalization, technology changes, and increasing regulation. Procurement organizations and the candidates they look at have struggled to keep pace. Basic sourcing approaches no longer work as the primary savings driver, and so increasingly skilled staff are needed to meet savings targets.
Handling the Shortfall
In most procurement organizations, leaders are forced to assign more work to current personnel as opposed to the alternatives of outsourcing, hiring temporary staff, increasing automation or hiring people without the required skills. In some cases the work is just not getting done.
Shifting the internal perception of supply management work, particularly at the executive level, will allow for more attractive compensation packages and make it easier to get qualified candidates into open positions. It is also important to emphasize the strategic positioning of the department to prospective candidates. Hiring managers need take into account the differing work motivators between generations: mobile technology and work-life balance are more important to younger candidates than to the senior members of the team they may be replacing.
The increase in hiring of strategic v. operational employees varies by industries. When looking across all industries, about 35% of supply management team members are strategic, meaning they have responsibility for large scale efforts in category management, and their objectives are aligned with those of the entire company.
CPOs must prioritize plans to up-skill their teams based on existing staff competencies and the objectives of the group. Often, CPOs have to find ways to get training for procurement without the budget to support it. Alternatives to paid training include brown bag lunches, and encouraging people to get certified. Ultimately, they must give people an opportunity to interact and learn from each other.
Talent Management at Northrop Grumman
For a talent management strategy to be comprehensive, it must start with an accurate assessment of current talent assets. Before seeing skills gaps as a reason to hire, procurement organizations should make sure that current staff are positioned to leverage their full capabilities.
Review the current team's education, experience, and location for both recruiting and succession planning

Define global/organizational competency model and identify where developmental action or training opportunities exist

Moving forward, conduct regular assessments of the organization's competency levels to capture what is hopefully a shrinking trends in talent gaps
Related Posts
Comments
No comments made yet. Be the first to submit a comment