Webinar Notes: Using spend analytics for supplier categorisation and management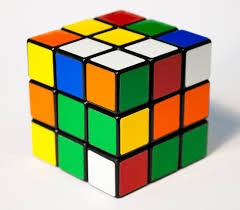 Our featured webinar notes this week are from an August 28th event run by Supply Management and presented by Lutz Peichert Vice President and Principal Analyst at Forrester Research and Chris Ayscough Purchasing Director at SITA. The event can be viewed on demand here.
My interest in the event was based primarily on what they meant by categorisation: not that I was confused by the British spelling, but that there might be several segmentation approaches implied. As it turns out, the speakers covered them all, and so must procurement organizations looking to get the most of out of their supply base. Rather than thinking of the individual dimensions of categorization available through spend analysis platforms, it is necessary to take a matrixed approach, considering individual suppliers, spend category (taxonomy) and management category (strategic/non-strategic) in parallel.
Spend may be categorized using one of a number of standard hierarchies (NAICS, SIC, and UNSPSC for example). Spend, and the suppliers that go along with it, may also be categorized into tiers of relative importance or strategic value. It is the combination of these segmentation approaches that provides the visibility and actionability to get value from spend analysis.
The value categorization suggested by Peichert divided suppliers into three primary groups:
-        Substitutable: includes the bulk of the supply base. Some may be preferred, but the majority are transactional and are unlikely to be managed in a relationship-based model. From a talent development perspective, these are the suppliers that new team members will start by managing.
-        Required: there may be alternatives on the market but the potential ROI discourages switching. As with substitutable suppliers, this group may be divided into preferred and 'the rest' for further management granularity
-        Aspirational: the smallest subset of the supply base, by necessity and by design. Procurement will be the channel through which the rest of the company taps into their intellectual property in order to stimulate innovation and generate a competitive advantage. The best results are likely to come from connecting representatives at aspirational suppliers with design teams e.g. at the buying firm.
The initial results that stem from effective spend analysis often come from spend consolidation between suppliers and across business or operating units. Leveraging the data further will enable more advanced spend analysis: recognizing spend patterns, supporting predictive analytics, and presenting costs in the context of market dynamics. This requires third party data to be incorporated into the platform. In aspirational or preferred suppliers relationships, the buying firm and supplier may find an opportunity not just to negotiate pricing that seems out of line with the rest of the market, but to work together to improve the operations leading to that pricing through efficiency.
The take-away recommendations from the webinar are likely to resonate with anyone that has gone through a spend analysis process:
-        Spend analysis is an iterative process and will improve significantly with each round of evaluation and adjustment.
-        Categorization (of any kind) is a means to an end and not an end in and of itself. It should be performed and reviews with the organization's (and procurement's) goals in mind.
-        Spend alone is not a reliable indicator of strategic importance. In other words, suppliers representing relatively low levels of annual spend may be a source of risk or advantage.
-        Determine preferred supply partners with an action plan in mind – more specifically, a long term action plan that will become the basis of a collaborative relationship.
Related Posts
Comments
No comments made yet. Be the first to submit a comment