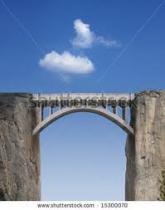 There is a lot of discussion and concern about the economic situation in the United States, otherwise known as the Fiscal Cliff. For those of you new to this issue, Wikipedia defines it as:
The fiscal cliff is a newly coined term referring to the effect of a number of laws that (if unchanged) could result in tax increases, spending cuts, and a corresponding reduction in the US budget deficit beginning in 2013.
This is a perfect example of two political parties considering their BATNA. It would be in the best interest of the economy overall for the two parties to come to an agreement and not walk away. I hope there is a bridge that can be built between the two to prevent a potential recession.