The Point by Buyers Meeting Point
Best Procurement and Supply Chain Webinars 9/7–11: Can the CEO be a Contract Management Champion?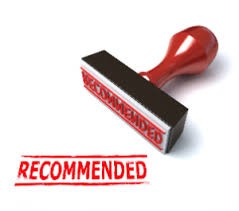 Webinars are back with a vengeance now that the summer vacation season has officially ended. There are over thirty events already listed on the calendar for this month, which has just barely begun. Click on the title of each event below to view the full description in the events calendar and to connect to their registration pages.
Converting your CEO into a Contract Management Champion: 3 Key Lessons (IACCM, Exari)
September 9, 11am EDT
There is plenty of discussion about why procurement as a whole needs to be part of/report into/get more respect from the C-suite. If that weren't hard enough, IACCM and Exari are planning to explain how we can make the CEO into a contract management champion. That I need to hear! Although contract management is undoubtedly important, it is also a challenge to measure the return on investment of solutions and process improvements. That being said, if your organization is concerned with risk of any kind, strategic partnerships with suppliers, or want to finally make the case that better contract management will improve the top and bottom lines, this is the event for you.
Owning the Procurement Function (SIG Townhall)
September 9, 1pm EDT
Here is a quote from the description for this event, which will be presented by Tom Ciardiello, Vice President Strategic Sourcing, Options Clearing Corporation: "Please do not attend if you are looking for a forty minute Power Point presentation or are looking for a shoulder to cry on ("the Marketing department won't work with me", Boohoo)." While I can't attend this teleconference (SIG only allows practitioners to attend), you'd be crazy not to, even if it's just to hear a fresh (and unfiltered?) look at what procurement needs to be willing to step up and do and what the potential gains could be. No 'Boohoo's' here!
Getting a competitive edge with eSourcing: The Evolution from Savings Focused to Supplier-Centric Strategic Sourcing (Selectica, Ardent Partners)
September 10, 12pm EDT
Procurement and sourcing are not the same thing – and while procurement has absolutely evolved as a function and as a profession, so have the areas of responsibility included in it. Many companies moved beyond Excel and Word for strategic sourcing a long time ago, but that is no longer enough to be considered cutting edge. If you don't believe me, just tell an executive that you should be rewarded for performing better than you would have with Excel… No, today's procurement teams have to source at overall peak levels of performance rather than just outpacing their former manual ways.
Related Posts
Comments
No comments made yet. Be the first to submit a comment