(12/2/2014) Three Things You Didn't Know Spend Analysis Can Do for You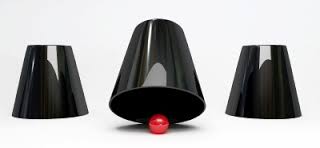 Good old spend analysis. It may not seem big enough or glamorous enough to get much attention in today's broad-focused Procure-to-Pay, Source-to-Settle world. To procurement professionals however, who have depended upon their spend analysis solutions for years, it is hard to imagine why the rest of the organization is not clamoring for access to its data and analytics.
Naysayers may claim spend analysis contains old, bad data and dismiss using it as 'driving by looking in the rearview mirror.' They do so to their own detriment.
The spend analysis solutions of today are faster, more robust, and more capable than most people would ever have expected. Refreshes now happen weekly rather than quarterly and require less formatting before being incorporated in the master data set, reducing data lag significantly and making the resulting analysis and conclusions far more actionable.
There is no question that other functions are missing out on a great opportunity to have a solid foundation of data beneath their efforts, but is it possible that procurement is taking spend analysis for granted too? We are constantly facing new challenges, and from time to time it is important to stop and re-examine our solutions with fresh eyes. Spend analysis is a perfect example of a solution that has evolved and matured over the years into a resource that deserves enterprise-wide respect.
One of spend analysis' advantages is that it is more of a vessel than a process enabler. What this means is that procurement can use it for a wide array of things without making changes beyond the data that goes in, and the dimensions that are available. The only limitations are those imposed because we haven't had the idea yet. For instance, did you know…
Spend Analysis can provide a red flag or a green light for supplier collaboration.
With some categories of spend, it is advisable for procurement to approach suppliers for line item level data that can be consolidated into spend analysis for more granularity. A supplier that embraces such a request is opening the door to an expanded, value-oriented relationship. They may even build on your request by analyzing the data themselves as well, and offering up opportunities for improved efficiency, lower costs, or more appropriate specifications. On the other hand, suppliers that are reluctant to share – or worse, incapable of sharing – additional data should be considered carefully. While there may be a perfectly reasonable explanation for their inability to share, it is important for procurement to know where these limitations exist and why.
Spend Analysis can protect revenue as well as manage spend.
When procurement is under pressure to have positive top line impact, we are often left feeling lost. Are we not, after all, the guardians of the bottom line? But the top line is not just about business development. Revenue will not be collected if the product is not delivered on-time and as promised. The top line is made possible through the coordination of third party components and service providers that have to work reliably and at the right price point to make revenue generation possible and predictable. Through spend analysis, procurement has insight into potential roadblocks that have critical importance to production regardless of the amount. We can also position our enterprise to price competitively by putting the right material and service agreements in place.
Spend Analysis can prioritize resources for maximum impact.
Even the best drafted sourcing pipeline will only deliver if procurement professionals are assigned with the right priority and in the right combination. Total spend is not the only determining factor in resource assignments. Complexity, supplier consolidation, and internally distributed or seasonal buying patterns all play an important role in the return from a sourcing project. Not all spend is regularly recurring, either. Being able to plan beyond the current quarter by looking at sporadic past spending can make sure that procurement resources are ready to support the highest-opportunity efforts, whether they involve a predictable spend pattern or not.
No one is suggesting that procurement has lost faith in spend analysis or that its best days are in the past. In fact, innovative procurement professionals know the exact opposite to be true. With so much change taking place in spend management solutions, it is hard not to become desensitized to the resources that are always there, working reliably for us and getting better every day. To a degree that has previously not been possible, advanced spend analytics are available to step up and support procurement through the ever-expanding list of responsibilities we take on. All we need to do to make it possible is to expand our application of the spend analysis capabilities we already have.
If you would like to learn more about how spend analysis can advance procurement's efforts:
About SciQuest
SciQuest (NASDAQ:SQI) is one of the leading pure-play providers of cloud-based business automation solutions for spend management – offering deep domain knowledge and a leading, customer-driven portfolio. SciQuest solutions enable greater visibility and compliance organization-wide to help you gain control, optimize efficiencies and reduce spend. These cloud-based solutions are easier to implement and proven to deliver measurable, sustainable value with SciQuest's high-touch support, analysis and automation. Learn more about our solutions and how we can help your organization turn spending into savings at www.sciquest.com.
To join the conversation, please visit our blog, The Open Kitchen at or follow us on Twitter @SciQuest.