(3/10/2015) How do you "2"?
As the scope and range of procurement solutions has expanded, they have become a veritable alphabet soup of S's and P's. Is your solution P2P? S2S? S2P? We have become so comfortable communicating in acronyms that we have stopped thinking about what they actually represent. And if the words have lost some of their resonance, what about those poor 2's stuck in between them? They never get any thought at all. They simply allow us to bridge from the source to the settle, or from the procure to the pay.
And yet, more is represented by each "2" than we give it credit for. The transition between the letter areas of procurement's responsibility is where value is either captured or lost. The quality of work at each part of an acronym largely dictates how successfully the next one can be executed.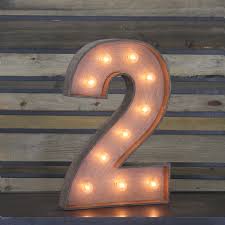 Some organizations limp through their 2's, struggling to mesh process, technology, and stakeholder requirements. Others speed stealthily along, expertly navigating twists and turns because the overall process is smooth and well aligned with flexible enabling solutions. Minimizing friction in the 2's allows procurement to retain more energy through the process. This is particularly true for indirect spend categories, where the nature of spending and demand patterns offers real value to the organization if specific line item data history can be collected through the automation of purchasing processes.
So, how well do you "2"?
The FocusedBuyer.com team understands the importance of well-executed 2's. "We are all about the 2's," said Donald Jean, FocusedBuyer's co-founder and CEO. "This includes automating process flows and transforming people and spend from chaos to organization and unmanaged to understandable. It also involves the structure required to get the letters in each acronym into a standard format for simple yet comprehensive support of data and transactions that must be repeatable and scalable."
This ability to see the big picture as well as the detailed view of procurement reality is what enabled FocusedBuyer.com to earn a patent for their "method and system for purchase of a product or service using a communication network site". It also landed them a coveted position at the SXSW Interactive Startup Village in Austin, TX this March. (Click here for details.)
There is a lot of innovation that must go into the facilitation of each 2, and not all 2's are the same. Some are more dependent on proper communication, others on data accuracy, and still others on analysis. Looking at each 2 as a unique opportunity to capture value is an important thought change for ambitious procurement professionals in any organization, regardless of vertical or sector. They bind the letters of each acronym together, both in pairs and as a collective entity.
Not to be outdone in the acronym arms race, Jean often talks (tongue in cheek) about "S2P2P2P2W2A", or Source 2 Purchase 2 Performance 2 Pay 2 Warehouse 2 Analysis. The FocusedBuyer.com solution supports commercial activity between buyers and suppliers quickly and easily from the beginning to the very end. For procurement professionals, this brings with it additional benefits such as always being able to create and issue your own buy-side contract, supporting the deliberate timing of payments, and allowing purchasing needs to be listed with ease. In other words, FocusedBuyer.com supports the strategic and transactional needs of organizations so that procurement can spend their time and energy maximizing opportunities.
Regardless of how many letters and 2's you string together, there will still be implied 2's at the beginning and end that connect the process segment with other flows in the organization. For this reason, solutions – even those designed specifically for procurement's purposes – must be intuitive and convenient for non-procurement practitioners to use. These processes are complex to be sure, but the goal of any solution addressing complexity is not to match complexity with complexity, but to simplify, facilitate, and bring structure.
Because this order out of chaos must reflect both sides of a commercial relationship, buyers and suppliers should be able to rely on their systems to support them throughout the life of the agreement. Contracts, in particular, require special care. Not only do they serve as the foundation for important collaborative activity, they may be relied upon in the face of arbitration. And if this unfortunate turn should come to pass, buyers as well as suppliers must be able to prove that they delivered on their half of the commitment.
"We procurement folks know (deep down) that finding the right supplier and creating the right 'mutually agreed' contract is just the beginning of the value journey," said Jean. "The actual, satisfactory capture of forecasted value from any agreement is entirely dependent upon the executed performance of both parties to their respective contract obligations.  For many procurement practitioners this becomes a fingers crossed, hope & pray, too little too late, undocumented, over and over again experience. Has anyone ever breathed that sigh of relief that things surrounding the contract turned out okay?  FocusedBuyer decided to include in our software an e-solution process that facilitates and documents every phase and step of a contract's performance. Our goal is to put an end to oral "he said, she said" performance discussions and disagreements.  Our online, instantaneous process, rarely if ever found in procurement software, enables interactive, comprehensive confirmation (including attachments) of who did what and when from the beginning to the end of a contract."
If you think you could benefit from improved purchasing or payment processes visit the FocusedBuyer.com website or reach out to Don Jean directly or

download FocusedBuyer.com's SXSW flyer:
Don Jean
CEO and Co-Founder, FocusedBuyer LLC
This email address is being protected from spambots. You need JavaScript enabled to view it.
908-265-9136


About FocusedBuyer and PreciousPayment
Jean and Middleton together have decades of purchasing, materials, operational, systems and financial experience, creating binding contracts for billions of dollars of expenditures for Fortune 500 and FTSE 100 companies.   Previously, Jean led The BOC Group's U.S. supply management team and served as global director of procurement for the Ingersoll-Rand Company. Middleton previously managed group acquisition functions for Ingersoll-Rand and was in strategic sourcing with Deloitte Consulting and procurement with Westinghouse Electric Corporation.