(3/12/2015) Learn How to Build a Better Sourcing Pipeline with Rosslyn Analytics and Per Angusta on 3/19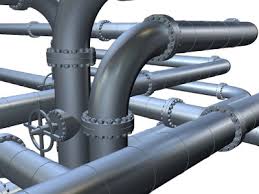 Everyone in procurement knows better than to run sourcing events and conduct analytics in Excel. So why are so many organizations still managing their sourcing pipelines using spreadsheets? Until recently, it was possible to make the case that there wasn't a solution available to address that specific need – but not any more.
In 2012, Pierre Lapree, the former Director of Group Procurement at Adecco, founded Per Angusta to make it possible for procurement organizations to build and manage their sourcing pipelines in a way that actually improves their results over time.
Sales organizations know that a pipeline is a living entity, in need of constant tracking and updates. The more information you have about your pipeline's history, the more accurate your forecasts and plans become over time. Procurement organizations deserve no less, and now a solution specifically designed for managing the needs of sourcing pipelines - is available to support us in their efforts.
After recognizing the unique value of its sourcing pipeline automation capabilities, Rosslyn Analytics not only partnered with Per Angusta, they fully integrated Per Angusta's apps into RAPid, Rosslyn Analytics' Cloud Data Platform.
"Most procurement organizations recognize the necessity for a sourcing pipeline, if only because their CFO needs visibility on the savings. It's often perceived as a constraint though, among others, because the tools needed here are inadequate," said Lapree. "Per Angusta already makes it easy for procurement professionals to manage their sourcing pipeline and communicate their results. Through our partnership with Rosslyn Analytics, we're now making it easier to identify opportunities and demonstrate the results in a language CFOs understand. That's the power of delivering great value and backing it with reliable data, and that's something that will help procurement."
Join Rosslyn Analytics and Pierre Lapree in a webinar on March 19th at 12:00 – 1:00 pm Eastern to learn:
How to accurately detect opportunities for (re)negotiation in your spend data 

Set savings targets

, update forecasts and report on savings 

Manage

your sourcing pipeline and your team's activity in real-time, even in a decentralized setup 

Track and control

true savings based on your spend data