(7/8/2015) Optimization of Risk - Both Upstream and Down – at West Pharmaceutical Services, Inc.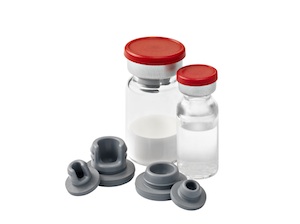 West Pharmaceutical Services, Inc. is a pharma packaging and delivery company based in Pennsylvania but serving a global market and clientele. They supply a number of different sectors of the life sciences industry through an extended supply chain that is critical to their success. Like many other companies, West has gone through an evolution in terms of how they look at their supply chain as well as the role they play in the chains of others.
Dr. Carsten Meissner, West's Director of Global Supply Chain Management for Standards and Improvements, recently agreed to share the vision behind West's decision to engage riskmethods, a SaaS, cloud-based supply chain risk management solution, in their efforts to better understand threats in the supply chain.
Historically, risk management was embedded in each corporate function at West (such as global sourcing). This division of efforts gave them greater control at a functional level, but provided a segmented view of both risks and potential impacts to the enterprise. West recognized the need to connect their value chain, from customers through suppliers. Purchasing and operations were joined with demand planning to form a supply chain management organization. While the effort started with a European focus, it ultimately needed to become global in scope, which greatly increased its complexity.
That complexity required that someone like Dr. Meissner, who has a Ph. D. in chemistry as well as experience in marketing, purchasing, and logistics, be given the responsibility of focusing on the processes and structures through which West manages their supply chain. His philosophy on how this can be accomplished requires as much focus on the big picture as the supply chain itself. "If managing risk by increasing visibility and understanding is a good thing, which we believe it is, then it is not an upstream or downstream effort, but an undertaking that requires active participation by the entire chain," Dr. Meissner said.
A big picture view is definitely in order. There is a significant difference between identifying threats and seeing the true risk of what can happen vs. what will be impacted. Japan may be at risk of earthquakes, but, to a certain extent, they are prepared to handle them. What West is looking to uncover are unmitigated threats: unexpected by the buying company, their suppliers, and their customers.
While West embraced the idea of adding a supply chain risk solution to their framework, they wanted to do it without starting from scratch. They had other systems and processes in place that were important to their operations. West evaluated several competing solutions, focusing on the following needs:
Robustness of available databases

Ease of implementation and usage, getting information directly into the hands of users with minimum maintenance.

Ability to compliment rather than replace existing processes, and the flexibility to address both up and downstream risks
According to Dr. Meissner, the motivating question at West was, 'What additional information can you give us access to?' riskmethods was implemented at West in only 4 days, with minimal resource effort and no implementation project team. They very quickly helped the team bridge from their old way of managing risk, to a more automated forward-looking approach.
The old way of tracking risk started with a suspicion about a spend category or supplier. West would then dig into the information that might prove or disprove their concern. riskmethods raises data-substantiated 'suspicions' and therefore, because the alerts are based on fact, they are already connected to details that can be reviewed for further action. This ability to view information graphically at a high level, such as on riskmethods' interactive world map, and also drill down into detailed risk profiles, has proven critical at West.
As Dr. Meissner rightly pointed out, "Managing risk is never about complete elimination. Not only is that an impossibility, but good business leaders understand that risk creates opportunity." This is where riskmethods' ability to empower members of the supply chain team is particularly relevant. Risk management is ultimately about prioritization, and this is an area of practice that riskmethods helps West handle more efficiently. riskmethods increases the lead time that West has to make a decision about what to do in response to a rising or materialized risk.
The edge associated with that lead time comes from an automated rather than manual approach to gathering the information that informs risk management – particularly with regard to financials, but also including natural events, compliance issues, sanctions regimes, labor strikes, and political instability. riskmethods provides 24/7 automated monitoring with proactive alerts and risk scorecards, which empower West to determine what threats are relevant to them and which require a response.
While West is early in their journey, riskmethods is being used by many functions within the organization (including purchasing) and usage and application are both increasing. That is a good thing, as West's clients are constantly increasing their own requirements, not only in terms of quality and price, but with increased specificity on delivery timing.
Ultimately, competitive companies must increase the cooperation between different partners in the supply chain. The entire chain benefits if each link does the same. No one is acting alone, and defining an industry standard builds both trust and confidence. A company can not understand their risk profile without including the context provided by visibility into and from all the other links of the chain.
It is that chain that will ultimately determine the advantage available to any of its participants. West has embraced this idea wholeheartedly, understanding that they should welcome inquiries about their supply chain just as they look to cement their own. "Evaluating companies based on their risk profile will be an increasing part of our supplier selection criteria going forward," said Dr. Meissner. "West Pharmaceutical Services, Inc. hopes that the same mindset among our customers will drive more business our way based on our ability to understand, manage, and mitigate risk in the supply chain."
To learn more about riskmethods, connect with them on Twitter @riskmethods1, visit their website, or read one of the following whitepapers:
ROI of Supply Chain Risk Management
Recipe for Successful Supply Chain Risk Management
Supply Chain Risk Management Resources
About riskmethods
riskmethods GmbH headquarter is located in Munich, and offers a SaaS, cloud-based supply chain risk management solution. The company focuses primarily on SMEs and large businesses in all industries, which purchase on an international basis.
The two executive partners Rolf Zimmer and Heiko Schwarz are responsible for the company management, and together have over 25 years' experience in strategic purchasing.
Our customers benefit from a comprehensive supply chain risk management solution for proactive monitoring and assessment of risks in the supply chain. An early warning system for potential risks,ensures that proactive steps can be taken to avoid supply interruption, enforce compliance and protect the corporate image. The SaaS solution "Supply Risk Network", which was developed in Germany, combines state-of-the-art technology with cutting-edge provision of risk intelligence, to establish a leading standard in supply chain risk management.