(10/10/2013) The September ISM-NY Report on Business... in 30 seconds, 60 seconds, or 2 minutes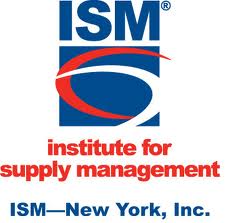 The ISM-New York Report on Business is released on the second business day of each month at 9:45 AM Eastern. Buyers Meeting Point has been following the ISM reports on business for a while now, helping you apply information from the indexes (which is collected from procurement professionals) to your own work. If you have never read the report, it can take some adjustment. We boil each report down to the most basic and usable components. The most important thing to keep in mind when reading this report is that no one number represents the findings of the report; each piece of data only has value when considered as part of a trend - relative to the month(s) or year before.

The full

September ISM-NY Report on Business is available here or on ISM New York's site as a download.
Note: A reading of 50% means no change from the prior month, greater than 50% indicates a faster pace of activity, and less than 50% a slower rate.
If you only have 30 seconds, here is what you should know about this month's report:
The Current Business Conditions index fell to 53.6 in September, down after two consecutive months above the 60 mark (60.5 in August, and 67.8 in July.)

Future optimism fell to a four year low of 59.1 in September, although it is still above 50 which indicates expansion.

Employment fell to 50.2.

Purchase volumes contracted for the first time in four months and Prices paid rose to a six-month high of 55.1.

If you have 60 seconds, here is a little more:
September Question of the Month: Interest rates have become a bigger business impediment in recent months as the Federal Reserve has indicated it will taper its asset purchase program. How would you judge the Fed's third round of quantitative easing, which began a year ago, in supporting a faster economic expansion and a faster labor market recovery?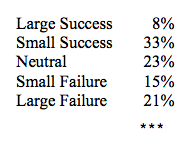 If you have 2 whole minutes to give:
The increased coverage of business constraints in the Report on Business includes the following:
An increase in the total swing from greatest opportunity (Cost of benefits) to greatest impediment (technology) from 75 to 81

The fact that the first two impediments are Cost of benefits and Regulations may indicate that businesses are preparing for the implementation of the Affordable Care Act (October 1st) even though the employer mandate has been postponed.


Fourteen impediments above the breakeven point, three with an expected net effect of zero, and 8 opportunities.

Skilled labor shortages moved up 8 positions as an increasing impediment, and Interest rates and Capital Equipment both fell 9 positions, moving at least Capital equipment into the opportunity territory.