(3/13/2014) The February ISM-NY Report on Business... in 30 seconds, 60 seconds, or 2 minutes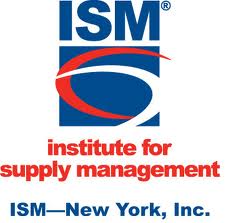 The ISM-New York Report on Business is released on the second business day of each month at 9:45 AM Eastern. Buyers Meeting Point has been following the ISM reports on business for a while now, helping you apply information from the indexes (which is collected from procurement professionals) to your own work. If you have never read the report, it can take some adjustment. We boil each report down to the most basic and usable components. The most important thing to keep in mind when reading this report is that no one number represents the findings of the report; each piece of data only has value when considered as part of a trend - relative to the month(s) or year before.

The full January ISM-NY Report on Business is available on ISM New York's site as a download.
Note: A reading of 50% means no change from the prior month, greater than 50% indicates a faster pace of activity, and less than 50% a slower rate.
If you only have 30 seconds, here is what you should know about this month's report:
The Current Business Conditions index came in at 57.0, a sharp drop from last month's 64.4 and the slowest rate of expansion since the summer of 2013. And yet...

Future optimism reached 76.3, the highest level since 2010.

Employment rose to the highest reading recorded since the inception of the sub-index in 2007: 65.7.


Quantity of Purchases rose to 60.0 and Prices Paid hit a three year high of 66.7.



If you have 60 seconds, here is a little more:
February Question of the Month: In your opinion, what are your 2014 capital spending plans compared to 2013?

If you have 2 whole minutes to give:
The detailed coverage of business constraints in the Report on Business includes the following:
The total swing from greatest opportunity (Management Skills) to greatest impediment (

Abnormal Weather and/or Natural Disasters

) stayed almost the same as in January, decreasing by only 1%.


Abnormal Weather and/or Natural Disasters

became the third impediment to top the list, likely in response to the continued cold weather in the Northeast.


There are nineteen impediments above the breakeven point, two with an expected net effect of zero, and four opportunities.

Technology moved up twelve positions as an increasing impediment, and Security Concerns fell eight positions, although not enough to become an opportunity.