(10/3/2013) Are you the best MRO buyer you could be?
Maintenance, repair and operating supplies, commonly and collectively known as 'MRO', are often viewed as simple categories to manage. Worse yet, they may be overlooked as opportunities for savings or value creation because the spend tends to be fragmented in terms of both items and suppliers. To the contrary - MRO requires a strategy that matches operational requirements and provides a quick response from purchasing as needed. A smart MRO buyer has to consider much more than just keeping track of a list of line items and services, and effective total cost analysis requires strategic thinking and an understanding of the overall operation. For example, Dr. Harry Hough, President of the American Purchasing Society, said that "A significant portion of MRO cost reductions come from administrative improvements rather than changes in requirements."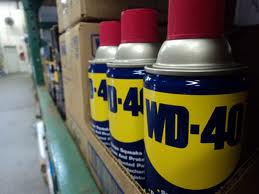 To meet the need of buyers responsible for MRO spend, the American Purchasing Society just introduced an online course "How To Be A Smart MRO Buyer".
This new course takes two hours to complete and can be taken at any time that is convenient to the student. All students receive a certificate of completion as well as 2.0 APS Certification Points. For a limited time, anyone interested can register for the course for only $79. After this introductory offer, the price will be $99 for members and $129 for nonmembers. Please use code MRO13 when you register – click here for more information.
Buyers Meeting Point got the opportunity to take the course and found the format both user-friendly and conducive to learning. Being able to advance the slides at our own pace allowed us to spend additional time on the content we were less familiar with. The majority of slides include a question for buyers to answer that serves as an application of the information on the page as well as a confirmation that you have properly understood that part of the lesson. Selecting an incorrect response results in a message directing the buyer to try again, and responding correctly provides additional information about the right answer.
"How To Be A Smart MRO Buyer" clearly reviews the basics of managing MRO spend as well as alerting buyers to the larger opportunities that exist. For instance:

The costs (and savings) in MRO categories are intertwined with the contracts for the capital equipment and facilities they are intended to keep in operation. A savings in the purchase cost of equipment may result in unnecessarily high maintenance costs, and alternately, making the investment in new equipment may drastically reduce MRO spend.

Non-traditional contract or purchase arrangements may be beneficial with MRO spend, including systems contracts (also known as vendor managed inventory) and blanket orders. In these cases, supplier relationship management is key, as MRO supply partners need to have a vested interest in keeping costs low on behalf of their customers.

MRO buyers can provide valuable insight into operational, safety or process issues if they see repeated repairs or a disproportionately high consumption rate of certain supplies. Addressing these issues before they disrupt operations preserves business continuity and saves the company money by preventing costly downtime, reducing waste, and ensuring that excess capital is not tied up in inventory.
In a time when all procurement organizations are being pushed to generate more savings and value, no category of spend can be overlooked. MRO categories provide opportunities to negotiate savings traditionally as well as to apply creative approaches aimed at improving efficiency and visibility into the process itself. Being a smart MRO buyer requires an understanding of the basics as well as the extended opportunities specific to these categories of spend, and the American Purchasing Society course provides the background to do both.
Continue your purchasing education and earn points toward certification by taking other American Purchasing Society courses. Become a member of the Society and receive discounts on all APS courses. Go to www.american-purchasing.com for a list of current courses. The following courses are highly recommended:
Course 1000, Fundamentals of Business Buying and Purchasing Management
Course 2005, Use of Terms and Conditions, Documenting The Purchase Agreement
Course 2006, 76 Ways to Improve Purchasing Performance
About the American Purchasing Society
The American Purchasing Society is an organization of buyers, purchasing managers, executives, and others interested in the purchasing profession. We were founded in 1969 and have members from every state and 28 countries worldwide. Our objective is to improve the business purchasing function through education and our certification program. We were the first organization to establish a certification program for professional buyers and purchasing managers and our Certified Purchasing Professional (CPP) program is unique because we not only measure the competence of the applicants through a written examination, but we conduct reference checks to evaluate the applicant's business reputation. The American Purchasing Society's educational objectives are achieved through training programs and our own educational publications of interest to business and the purchasing community. Please visit www.american-purchasing.com for more information.